By Randy Quarin, Co-Founder & Emerging Technology Recruiter
Money is a sensitive topic for employees and employers. Many people feel undervalued and underpaid. Lots of companies feel like they overpay for some employees. But money will always be an area of contention.
We operate in a society today where employees expect to get an annual raise. However, many companies are not so willing to do so, at least not for employees they don't believe deserve it.
Recent research has shown that most Canadians plan to ask for a raise this year:
52% of workers plan to ask for a raise this year
Of these workers, 24% definitely plan to ask for a raise, and 28% are possibly going to ask for a raise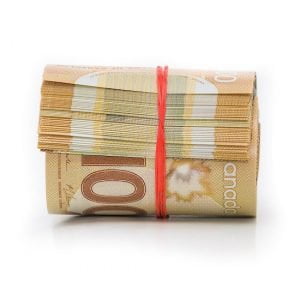 How much do they want?
The average Canadian would like to make $11,882.96 more in order to live comfortably. This is a significant amount of money to ask for, and it is not likely to be granted by employers. But there is a middle ground to be found.
Most Canadians Are Not Happy with Their Current Salary
According to the research, the vast majority of Canadians are not satisfied with their current salary:
83% are dissatisfied with their current salary
Only 17% are happy with what they make currently
On average, most employees received a raise within the last year
Only 20% have never received a raise from their current employer
The majority of employees surveyed are seeking a 7% increase in salary
Millennials are most likely to request a raise
Why are employees asking for a raise? Most want a raise to stay in alignment with the increase in the cost of living. 49% plan to ask for a raise because they feel they have earned it and should be rewarded accordingly. Others plan to ask for raises because they have taken on extra responsibilities in their role.
However, many companies argue they cannot afford raises because of tighter budgets or employees requesting a raise do not have enough tenure to merit an increase.
The Key Is to Be Realistic About Money
Both employees and employers need to be realistic about compensation. Employees need to understand the current average salaries for people with their experience and skill level. Organizations need to pay a fair wage to employees or risk losing them.
Money is not everything. Both sides need to consider other factors such as benefits, professional development, career growth opportunities, and cultural fit.
Read More About Compensation and Talent Management
The Current State of Compensation – How Big Was Your Last Raise?
Is Your Compensation Plan Hurting Your Ability to Attract Top Talent?
Key Factors in Attracting Top Talent – It's Not All About Money
IQ PARTNERS is an Executive Search & Recruitment firm supporting clients across the country. We help companies hire better, hire less & retain more. We have specialist teams of recruiters in Technology (IT), Accounting and Finance, Consumer Goods, eCommerce and Retail, Financial Services and Insurance, Startup, B2B and Industrial, Operations and HR, Professional Services and Legal, Media, Digital and Marketing, Pharmaceutical and Life Sciences, Emerging Technology and Telecom, and  Sales. IQ PARTNERS has its head office in Toronto and operates internationally via Aravati Global Search Network. Click here to view current job openings and to register with us.