Right now is considered to be a great time for job seekers. It's ideal for people looking to make a career change, take the next step, and to land their first job out of school.
If you are having difficulty finding a new job, you may be guilty of the following job search blunders that cost many people opportunities:
Putting All Your Eggs in One Basket
We all want to land that dream job. But the job search process is not an all or nothing proposition. If you treat it that way, you are setting yourself up for failure and heartbreak. Even though you may think you are the best candidate for a position, it doesn't mean you will get the job. Competition can be tough.
Sending Out Resumes Without Purpose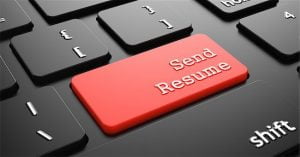 Stop treating the job search process like a crap shoot. Searching for a job is about quality, not quantity. Sending out a higher volume of resumes doesn't guarantee you will find a better role. Too many candidates send out resumes blindly to every job ad they are somewhat qualified for.
When you do this, you are wasting your time. You are also wasting other people's time. Always send out your resume with purpose. Focus on a select few jobs, spend the time refining your resume and perfecting your application. This will increase your chances of getting a call back for an interview at a company where you actually want to work.
Focusing Too Much on Your Resume, Not Enough on Networking
Yes, your resume is important. You need a good resume to get an interview. But don't focus so much on your resume that it comes at the expense of other job search tactics, namely networking. Taking the time to build reciprocal relationships with professionals in your industry can pay off hugely when it comes time to look for a job. Network now and network as often as you can. You never know who may be able to help you find your next job.
Overlooking the Importance of Your Online Presence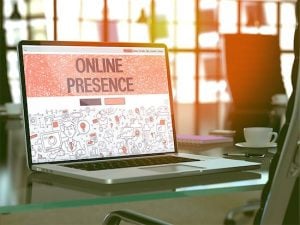 Hiring managers are going to Google you. They are going to check out your social media profiles, your blog, and anything you have published or have listed on your resume. So, be careful what you say and post online. People are watching.
More Job Search Advice from Our Recruiters
What's your job search strategy? Take a look at these blog posts from our headhunters to get more valuable advice:
Watch: Advice From a Recruiter — Keep These 4 Things OFF Your Resume
Do You Suck at Applying for Jobs?
Do You Suck as a Job Candidate? 5 Things Bad Candidates Do
IQ PARTNERS is an Executive Search & Recruitment firm supporting clients across the country. We help companies hire better, hire less & retain more. We have specialist teams of recruiters in Technology (IT), Accounting and Finance, Consumer Goods, eCommerce and Retail, Financial Services and Insurance, Startup, B2B and Industrial, Operations and HR, Professional Services and Legal, Media, Digital and Marketing, Pharmaceutical and Life Sciences, Emerging Technology and Telecom, and  Sales. IQ PARTNERS has its head office in Toronto and operates internationally via Aravati Global Search Network. Click here to view current job openings and to register with us.