By Priscilla Poirier, Toronto IT Recruiter
Applying for jobs can be stressful. No one likes to wait. Once you apply, you want to hear back right away. But it doesn't always work this way. For many candidates, they apply to dozens of positions and receive very few replies and interview requests.
You may be wondering why you are not getting more call backs for job interviews. You may suck at applying for jobs.
Do You Suck at Applying for Jobs?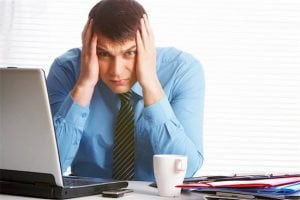 The truth is most people do suck at applying for jobs. They rush the process, focus on quantity over quality, and fail to meet many of the application requirements.
In a previous blog, Do You Suck as a Job Candidate?, we looked at reasons why you may be a bad job candidate. Here, we take a similar approach and outline some of the reasons why you are not getting call backs when applying for jobs.
You Don't Read the Application Instructions
ALWAYS read the job application instructions. Many job descriptions include specific instructions for applying. You may be required to use a specific email subject, quote a job reference number or include additional information other than your resume. If you don't follow the instructions, you can forget about getting a call back.
You Rush Through the Application Questions
Thoroughly answer all questions on the job application. Yes, filling out job application forms online is time consuming. But, if you don't put the effort into writing complete and compelling answers, you will be passed over. Job applications are not optional. Provide all information requested.
You Skip the Cover Letter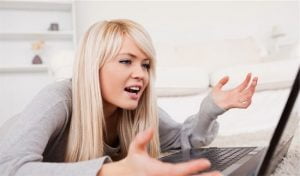 Most companies require you to include a cover letter with your application. Even if they don't, it's a good idea to include one. Make sure it is specific to the job. Generic cover letters won't cut it.
You Don't Customize Your Resume to the Job
ALWAYS customize your resume as part of your application. If you are not willing to put the time and effort into customizing your resume and cover letter, hiring managers are not going to put the effort into calling you back. Failure to adjust your resume can come off as lazy and tells hiring companies you are not that excited about the job.
You Apply for Every Job Possible
Quantity over quality does not usually work when applying for jobs. Avoid applying for every job you remotely think you are qualified to do. Sure, it's important to apply for as many jobs as possible. BUT – you need to make sure you are qualified and interested in the jobs you apply for. Otherwise, you are wasting your time, and the time of others.
You Are Not Consistent
Consistency is key to landing the job you want. You need to always be on the lookout for jobs to apply for. You can't just apply for jobs in one mass session here and there and expect great results. You never know when a great opportunity will present itself. You need to be ready to apply. Set up email notifications and search for opportunities consistently. Over time, it will pay off.
More Job Search Tips
Do You Suck as a Job Candidate? 5 Things Bad Candidates Do
Does Your Resume Suck? 5 Traits of the Worst Resumes
Do You Suck at Hiring? 5 Things that Hurt Your Ability to Recruit Great Candidates
IQ PARTNERS is an Executive Search & Recruitment firm supporting clients across the country. We help companies hire better, hire less & retain more. We have specialist teams of recruiters in Technology (IT), Accounting and Finance, Consumer Goods, eCommerce and Retail, Financial Services and Insurance, Startup, B2B and Industrial, Operations and HR, Professional Services and Legal, Media, Digital and Marketing, Pharmaceutical and Life Sciences, Emerging Technology and Telecom, and  Sales. IQ PARTNERS has its head office in Toronto and operates internationally via Aravati Global Search Network. Click here to view current job openings and to register with us.