By Catherine Lund, Toronto Marketing Recruiter
We all want to find that unicorn candidate when hiring, but it's tough. Unicorn candidates don't come along very often, and when they do, you'll have stiff competition.
Unicorn candidates go beyond years of experience or where they went to school. They are difference makers. They understand current marketing trends, know where the market is going, are creative and have a track record of creating successful marketing campaigns.
If you want to catch one, you need to always be on the lookout. You never know when one could become available. To do this, you need to understand common traits of a top marketing candidate.
Common Traits of a Unicorn Marketing Candidate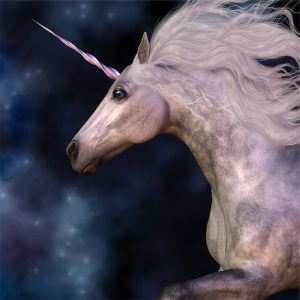 To get a leg up on competing organizations, it's important for you to know what you are looking for. Unicorn marketing candidates have a number of traits that make them a top candidate – and someone you want to invest in.
They are analytics-driven: Successful marketers not only understand the importance of analytics, they know how to interpret them and use them to make adjustments to improve marketing strategies.
They have the drive to succeed: Unicorn marketing candidates are success driven. They will do what it takes to create successful campaigns and the have the internal motivation to make it happen.
They are a great cultural fit: Top marketing candidates understand the importance of not only fitting into the organizational culture but also understand it and know how to communicate culture through marketing initiatives.
They are a great writer: Great writing skills are always in high demand. Unicorn candidates not only have great ideas, but they can make them come to life through compelling copy and content.
They see the big picture: Top marketing candidates know SEO, social media, and have a strong business acumen. They have perspective and understand how marketing efforts impact the bigger picture.
They are the cutting edge of industry trends: Unicorn marketers stay on top of industry trends, follow the top marketing minds, and are always on the pulse of what is new and what is coming down the hopper.
They are creative: Great marketers have a knack for proposing ideas that are original and help companies stand out from the crowd.
If you identify a candidate with these traits, it's important for you to act fast. Get them in for an interview quickly, make sure they are the real deal, and if they appear to be, make them an offer they can't refuse. It's not every day a top talent comes along, and hiring them can make the difference to your organization.
More Marketing Recruiting Advice
How to Use Email to Recruit Marketing Candidates
Advantages and Disadvantages of Hiring Marketing Freelancers
5 Ways to Remain a Top Talent in an Ever Changing Marketing Industry
IQ PARTNERS is an Executive Search & Recruitment firm supporting clients across the country. We help companies hire better, hire less & retain more. We have specialist teams of recruiters in Technology (IT), Accounting and Finance, Consumer Goods, eCommerce and Retail, Financial Services and Insurance, Startup, B2B and Industrial, Operations and HR, Professional Services and Legal, Media, Digital and Marketing, Pharmaceutical and Life Sciences, Emerging Technology and Telecom, and  Sales. IQ PARTNERS has its head office in Toronto and operates internationally via Aravati Global Search Network. Click here to view current job openings and to register with us.