Starting a new job can be a big transition, especially in the first few weeks when everything is new, you are meeting different people every day, and you are adjusting to your new schedule.
Naturally, you want to make a great first impression, get to know your co-workers and fit in with company culture. But this can be easier said than done. You feel pressure to impress your boss and prove you were the right person to hire for the job.
To make a good impression on your boss and new co-workers, avoid these common mistakes:
"At My Old Job…."
People are going to ask you about your last job, but avoid being that person who talks about how things were done at their last job. Your co-workers will get annoyed with this pretty quickly.
It's also important to try to fit in with your new company culture. Before you start offering up ways to do things better, or suggesting ideas from your last job, take some time to understand the company culture or you could come off as being negative.
Saying You Know Something When You Actually Don't
It's okay not to know something, especially in your first few weeks on the job. Sure, you want to prove yourself and impress others, but don't be afraid to ask questions and get clarification when you are unsure about something. Asking questions shows you want to improve and learn. It also helps you avoid making mistakes.
Being Late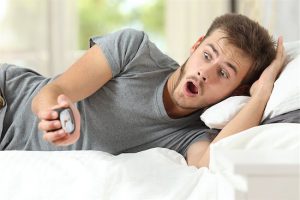 It's never good to be late for anything, let alone a new job. We know it can be tough adjusting to a new routine, a new commute, and timing your morning. So, give yourself some extra time. Showing up a few minutes early each day gives you the opportunity to get organized, get a sense of the lay of the land and be ready to have a successful day.
Not Being Proactive
Sitting back and waiting for things to happen could make you seem lazy or appear disinterested. From the start, look for ways to mix with the team, get involved in projects, and look for ways you can contribute above and beyond your role. This will show you are a team player, help you get more involved in company culture, and ramp up quicker.
More Information About Making Career Moves
How to Start a New Job on the Right Foot
When Is the Best Time to Look for a Job?
When Is the WORST Time to Look for a Job?
IQ PARTNERS is an Executive Search & Recruitment firm supporting clients across the country. We help companies hire better, hire less & retain more. We have specialist teams of recruiters in Technology (IT), Accounting and Finance, Consumer Goods, eCommerce and Retail, Financial Services and Insurance, Startup, B2B and Industrial, Operations and HR, Professional Services and Legal, Media, Digital and Marketing, Pharmaceutical and Life Sciences, Emerging Technology and Telecom, and  Sales. IQ PARTNERS has its head office in Toronto and operates internationally via Aravati Global Search Network. Click here to view current job openings and to register with us.