By Riel LaPointe, Toronto Financial & IT Recruiter
Flexibility is important for organizations, especially when it comes to staffing. Many companies struggle with the decision to hire or hold off altogether. One effective way to fill this void is to hire a digital nomad or freelancer on a per needs basis. As with many other recruiting options and strategies, there are advantages and disadvantages to working with remote workers. We'll outline them here.
What Is a Digital Nomad?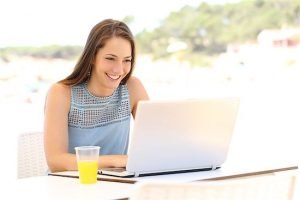 A digital nomad is a professional who uses telecommunications and the internet to earn a living. They generally work in marketing, sales, communications, or other industries where working remotely is common. They can work and live in the same city or live anywhere in the world.
Advantages of Hiring a Digital Nomad
Digital nomads offer organizations great flexibility. This is ideal for organizations that are changing quickly and need unique employee solutions. Here are some of the advantages of hiring digital nomads:
Self-reliance: Hiring a digital nomad is similar to hiring a consultant. They are self-reliant, they work on a project basis, and don't need their hand held while completing work.
Per needs basis: You can hire digital nomads on a per project or per need basis. You have the flexibility to work out an arrangement that is in alignment with your production needs.
An outsider's perspective: Digital nomads are typically well traveled and have worked for a variety of organizations in many industries. They bring a unique outsider's perspective that can be very helpful.
Affordability: Hiring a worker on a freelance or contract basis is more cost effective than hiring an employee full time.
Diverse skill set: Broad experience helps digital nomads build a diverse skill set. While they may specialize in a particular area, they have many other secondary skills that you could tap into.
Disadvantages of Hiring a Digital Nomad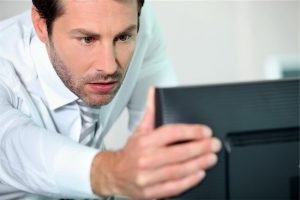 Some of the potential disadvantages of working with a digital nomad include:
Technology issues could impact production and communication
Availability can change from week to week
You may not be their main priority – you will be in competition with other companies for their services
Read More About Flexible Hiring Strategies
Looking to expand your team? Learn more about your hiring options by reading these blog posts by our expert headhunters:
4 Ways the Freelance Gig Economy Is Redefining Candidate Career Expectations
6 Effective Ways to Sell Yourself as a Remote Worker
Should You Consider Hiring a Remote Worker? These 6 Awesome Benefits Say So
IQ PARTNERS is an Executive Search & Recruitment firm supporting clients across the country. We help companies hire better, hire less & retain more. We have specialist teams of recruiters in Technology (IT), Accounting and Finance, Consumer Goods, eCommerce and Retail, Financial Services and Insurance, Startup, B2B and Industrial, Operations and HR, Professional Services and Legal, Media, Digital and Marketing, Pharmaceutical and Life Sciences, Emerging Technology and Telecom, and  Sales. IQ PARTNERS has its head office in Toronto and operates internationally via Aravati Global Search Network. Click here to view current job openings and to register with us.