By Adrian Robinson, Toronto Marketing Recruiter
Artificial intelligence (AI) is talked about a lot today. Many are concerned about how it will impact people's jobs. There are those who think AI will render many jobs obsolete. Marketing is an industry that is definitely being impacted by new AI technologies. It is changing the way marketing jobs are approached.
Is it making jobs irrelevant? No. It's not smart enough to replace the human element, and there are certain elements that will be difficult for AI to duplicate.
But it is shifting how many jobs are performed and adding new depth and dimensions to what marketers do. It's providing marketers with new tools and insights to help them do their job better and more efficiently.
How Will AI Impact Marketing Jobs?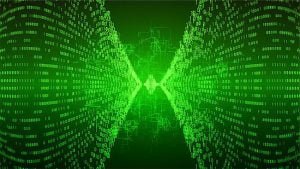 Using AI in conjunction with other marketing strategies provides another tool for professionals to use to assess, analyze, and create highly detailed marketing campaigns. Whether you are creating content, targeting an audience, email marketing or running an online ad campaign, AI can provide you with more data and insights.
Here are three key ways AI will impact marketing jobs for the better:
Deeper Analysis: Having access to insightful data and metrics is a key to fully understanding the customers you are trying to reach. AI makes it easier to collect and analyze large amounts of data that can be used to formulate marketing strategies and make key decisions.
More Personalization: Customers are the focus of marketing campaigns. They want personalized interaction and want messaging from companies to be catered to them. AI helps marketers create more personalized and insightful marketing messaging to engage customers. It can do this by tracking patterns in the interactions you have with your customers.
Better Marketing Strategies: Marketing is highly competitive. The ability to automate, track, and organize marketing tasks efficiently can help give you an edge over the competition. AI saves you time and allows you to focus more time on strategy.
AI will continue to evolve and play a bigger role in marketing. While some may have concerns about job security, AI is not replacing jobs; it's shifting how jobs are done.
More About Marketing Careers
Interested in a career in marketing? Learn more about marketing careers, jobs, and recruiting by checking out these great blog posts by our marketing recruiters:
5 Attractive Benefits of a Career in Digital Marketing
6 In Demand Marketing Skills ALL Modern Marketers Must Have
Marketing Jobs Have the Highest Turnover Rate
IQ PARTNERS is an Executive Search & Recruitment firm supporting clients across the country. We help companies hire better, hire less & retain more. We have specialist teams of recruiters in Technology (IT), Accounting and Finance, Consumer Goods, eCommerce and Retail, Financial Services and Insurance, Startup, B2B and Industrial, Operations and HR, Professional Services and Legal, Media, Digital and Marketing, Pharmaceutical and Life Sciences, Emerging Technology and Telecom, and  Sales. IQ PARTNERS has its head office in Toronto and operates internationally via Aravati Global Search Network. Click here to view current job openings and to register with us.