People don't stay in jobs as long as they used to in the past. This is particularly the case within marketing. There are a lot of opportunities for short-term contracts, freelance projects, and consulting. So people move around from job to job frequently.
It also doesn't help that new opportunities, new roles, and new ways of doing things are popping up all the time. Marketing careers and the industry, in general, continue to evolve at a rapid pace.
Therefore, it may come as no surprise that marketing jobs have the highest turnover rates. In an attempt to better themselves and move up the career ladder, marketing professionals are always looking for the next big challenge or stepping stone.
According to LinkedIn, marketing roles had the highest turnover rate of any job function at 17%. The global turnover rate is only 11%.
Comparing Marketing to Other Jobs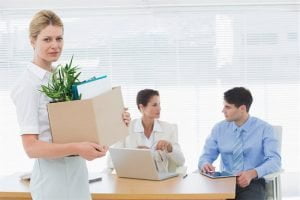 LinkedIn also took a look at the turnover rates for jobs in a variety of industries. Here are the industries with the highest turnover rates:
Marketing (17%)
Research (16.4%)
Media and Communications (14.8%)
Support (14.6%)
Human Resources (14.6%)
The role of marketing specialist has one of the highest turnover rates for specific marketing roles at 19.8%.
What about industries with the lowest turnover rates?
Business development (6.4%)
Healthcare services (8.5%)
Arts and design (11.4%)
Finance and advertising (11.7%)
Information technology (11.8%)
How Can Companies Reduce Marketing Turnover Rates
Replacing employees regularly can get expensive and is time-consuming. However, job hopping is common for many marketing roles. Most marketing professionals spend 3-5 years with a company or in a role and then move on.
There are some things you can implement as part of your recruiting strategy to help reduce employee turnover rates and keep your top performers in-house. They are:
Focus on hiring the right person. Have a targeted recruiting process.
Offer competitive salary, benefits, and perks.
Recognize your employees. Reward their efforts.
Create a culture where people want to work now and in the future.
Be flexible – support work-life balance.
Offer feedback and have a strong performance review process.
Offer growth opportunities – personally and professionally.
These things, while they may take some work to implement, can help you hire better and keep your employees longer.
More Marketing Recruiter Advice
Want to learn more? Check out these insightful blog posts from our marketing recruiters:
Job Interview Questions to Find Exceptional Marketing Talent
How to Spot a Unicorn Marketing Candidate
How to Use Email to Recruit Marketing Candidates
IQ PARTNERS is an Executive Search & Recruitment firm supporting clients across the country. We help companies hire better, hire less & retain more. We have specialist teams of recruiters in Technology (IT), Accounting and Finance, Consumer Goods, eCommerce and Retail, Financial Services and Insurance, Startup, B2B and Industrial, Operations and HR, Professional Services and Legal, Media, Digital and Marketing, Pharmaceutical and Life Sciences, Emerging Technology and Telecom, and  Sales. IQ PARTNERS has its head office in Toronto and operates internationally via Aravati Global Search Network. Click here to view current job openings and to register with us.