Finding that next marketing superstar is always on the radar when recruiting talent. You want to find the best of the best, a difference maker, a future marketing leader, and someone who will innovate and take your marketing campaigns to the next level.
Finding exceptional marketing talent starts with recruiting, but separating the pretenders from contenders happens during the interview process.
How do you differentiate between good and exceptional marketing talent? You need to ask the right questions during job interviews.
To identify great candidates, you need to ask a variety of questions. Here are some of the questions to include in your job interview to identify top marketing talent:
Fact-Based Job Interview Questions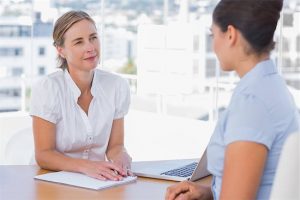 Asking fact-based questions is important, allowing you to ensure the candidate has the skills and experience listed on their resume. It can also help you verify the information they provide is accurate. If they lie about experience or skills, it is a bad sign.
Sample questions to ask include:
What marketing strategies do you believe work best?
How many years have you worked in marketing? Provide me with an overview of your marketing career.
Do you have management experience? Have you managed people?
Behavioural Job Interview Questions
Asking behavioural interview questions provide you with some insight into how a candidate will act if they are hired.
Sample questions to ask include:
Explain a time when one of your marketing strategies was criticized. How did you handle the situation?
Tell me about your most successful marketing campaign.
How do you manage vendors, contractors, or co-workers who are difficult to work with?
Situational Job Interview Questions
Asking situational questions help you better understand how a candidate will act/react in different situations.
Sample questions you could ask include:
What do you do to keep up with the latest marketing trends? How do you use them in your marketing strategy?
What is your strategy for handling negative social media comments and reviews?
Explain your process for creating a new marketing campaign.
Remember to cater the questions to the position you are looking to fill and the type of person you are looking to hire.
Read More Marketing Recruiting Tips
Check out these blog posts from our marketing recruiter for more advice to help you hire exceptional marketing candidates:
3 Important Non-Monetary Costs of Bad Hires
How to Spot a Unicorn Marketing Candidate
Marketing to Marketers – 3 Tips to Attract and Keep the Cream of the Crop
How to Use Email to Recruit Marketing Candidates
IQ PARTNERS is an Executive Search & Recruitment firm supporting clients across the country. We help companies hire better, hire less & retain more. We have specialist teams of recruiters in Technology (IT), Accounting and Finance, Consumer Goods, eCommerce and Retail, Financial Services and Insurance, Startup, B2B and Industrial, Operations and HR, Professional Services and Legal, Media, Digital and Marketing, Pharmaceutical and Life Sciences, Emerging Technology and Telecom, and  Sales. IQ PARTNERS has its head office in Toronto and operates internationally via Aravati Global Search Network. Click here to view current job openings and to register with us.