Working in accounting is a great career choice. The job market is strong, and there is ample opportunity for candidates. The industry is expected to grow and there is an increased demand within the industry for skilled professionals.
The question remains – should you choose a public accounting or corporate accounting career path?
Choosing a career path is challenging, even within a particular industry. There are pros and cons to every career decision you make. Here is a comparison of the potential advantages and drawbacks of each career path.
Pros and Cons of Public Accounting Jobs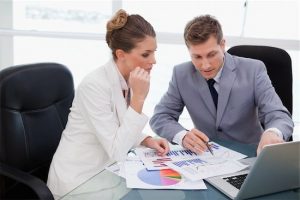 Public accountants have the opportunity to work with a variety of clients and have the opportunity to dabble in many different areas of accounting. Here are some pros and cons:
Pros
Here are some of the advantages of choosing this career path:
Quicker job advancement opportunities
Variety of work
The ability to work for a large corporation adds to your resume
The opportunity to become a partner with a firm
Good networking opportunities
Good opportunity to specialize
Cons
Here are some of the potential drawbacks of choosing this career path:
It's competitive right out of school
A pressure-filled environment
More hours and travel
Certification is required for career advancement
Pros and Cons of Private Accounting Jobs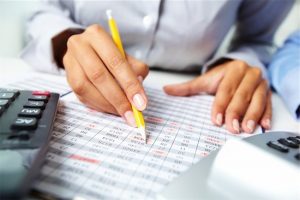 Private accounting jobs are focused on working with financial information for your employer. You will prepare reports and analyze data. Here are the pros and cons:
Pros
Here are some of the advantages of choosing this career path:
Better overall work-life balance
You will have a chance to make an impact at your company
Better overall job satisfaction
You don't need a CPA to reach management status
Cons
Here are some of the potential drawbacks of choosing this career path:
The job is very predictable
A rigid career progression path – few opportunities to move around
Slower career progression
Fewer options for specialization
Regardless of the career path you choose, you can make the switch. Many professionals switch between public and private accounting jobs. Sometimes, it takes working in both paths in order to figure out which you like most and where your best talents lie.
More Information to Compare Public and Corporate Accounting Careers
Get more information about accounting career paths by checking out these blog posts from our accounting and finance recruiters:
5 Reasons Why You Should Work in Public Accounting
Public vs. Corporate Accounting: What's the Best Choice for You?
Finance and Accounting Industry Employment Trends to Watch
IQ PARTNERS is an Executive Search & Recruitment firm supporting clients across the country. We help companies hire better, hire less & retain more. We have specialist teams of recruiters in Technology (IT), Accounting and Finance, Consumer Goods, eCommerce and Retail, Financial Services and Insurance, Startup, B2B and Industrial, Operations and HR, Professional Services and Legal, Media, Digital and Marketing, Pharmaceutical and Life Sciences, Emerging Technology and Telecom, and  Sales. IQ PARTNERS has its head office in Toronto and operates internationally via Aravati Global Search Network. Click here to view current job openings and to register with us.