By Gary Hinde, Toronto Technology Recruiter
The work world continues to change at an alarming pace. Just think of all the new roles and skills common today that didn't exist or were in their infancy only a few short years ago. The list of in-demand skills continues to change. Both candidates and companies need to understand these trends and adapt or lose footing. Successful candidates and organizations are consistently seeking new ways to reinvent themselves.
LinkedIn Learning recently compiled a list of the skills most companies need in 2018. They used a combination of LinkedIn data and survey results to compile a list of soft and hard skills companies need to focus on.
We've put together a summary of the top soft skills and hard skills that are in demand today:
Soft Skills Companies Need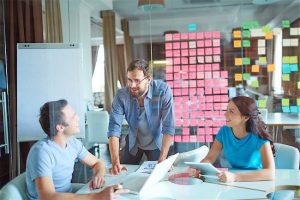 Soft skills are extremely important. 57% of company leaders say they are more important than hard skills. Based on a recent LinkedIn survey, these are the top in-demand soft skills:
Leadership
Communication
Collaboration
Time Management
Are you surprised by this list? Perhaps what is most surprising is these are core soft skills that you would expect most candidates to have. But, as the boomers continue to retire and a new generation moves into management roles, many companies have had difficulty finding qualified candidates for more senior roles.
As a candidate, this is an opportunity for you to refine these skills to improve your attractiveness as a candidate.
Hard Skills Companies Need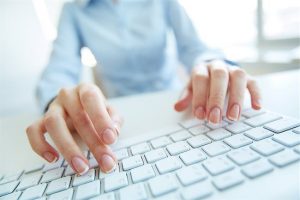 Using LinkedIn data, here are the top 12 hard skills organizations are working to fill:
Cloud computing
Statistical analysis
Integration software
Web architecture
User interface design
Software control systems
Data presentation
SEO/SEM marketing
Mobile development
Network and information security
Marketing campaign management
Data engineering
Based on this list, it's clear companies are focusing on and have shortcomings in IT, data management, and internet marketing. Expect these areas to be a focal point for company recruiting efforts this year and in the years to come.
More Career and Recruiting Advice from LinkedIn
Are you looking to improve your ability to get hired? Is your company working on plugging a skills gap in your organization? Check out these insightful blog posts for more tips from our recruiters:
3 Key Hiring Insights from LinkedIn's Head of Recruiting
How Much Should You Be Making? LinkedIn Salary Will Tell You!
LinkedIn Survey Outlines Top In Demand Skills for 2017
IQ PARTNERS is an Executive Search & Recruitment firm supporting clients across the country. We help companies hire better, hire less & retain more. We have specialist teams of recruiters in Technology (IT), Accounting and Finance, Consumer Goods, eCommerce and Retail, Financial Services and Insurance, Startup, B2B and Industrial, Operations and HR, Professional Services and Legal, Media, Digital and Marketing, Pharmaceutical and Life Sciences, Emerging Technology and Telecom, and  Sales. IQ PARTNERS has its head office in Toronto and operates internationally via Aravati Global Search Network. Click here to view current job openings and to register with us.