By Randy Quarin, Co-Founder & Emerging Technology Recruiter
Money is important, but it's not as important as it once was in recruiting candidates. Today, candidates are increasingly informed and educated about traditional recruiting practices.
What does this mean for recruiters and hiring companies? If you use the same tactics as everyone else, you'll likely fade into the background. You need something to make your company stand out and persuade candidates to apply.
Outside the Box Recruitment Practices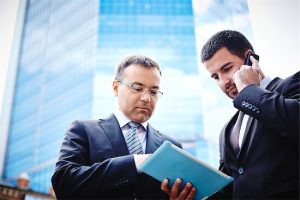 Having issues recruiting top candidates? Try these outside the box recruiting techniques to connect with candidates and gain maximum visibility for your job ads:
Company Equity
Many professionals have entrepreneurial aspirations. There have never been more small businesses, remote workers, contractors and freelancers. One way to tap into this and attract top candidates is to sweeten the compensation offer. You can do this by offering company equity. This is popular with start-ups that simply can't compete with the salaries of their established corporate competitors. Having some equity in the company will motivate new hires to maximize their efforts.
Hold a Hiring Event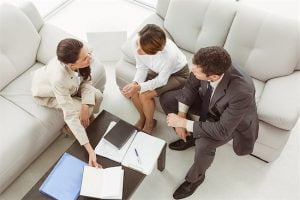 Posting job ads and setting up a booth at job fairs are common. But what about conducting a company-wide hiring event? Set aside a single day, send out a press release and invite interested candidates to attend the event. It's a great way to create a buzz for your organization and spread the word about company culture.
Going Where Candidates Hang Out Online
We all know that social media plays an important role in recruiting today. But everyone posts jobs on LinkedIn and looks for potential candidates on the platform. There are many other online spaces to find candidates; you just need to think outside the box. We are seeing more and more companies go where job candidates hang out online.
Popular social media sites such as SnapChat and Instagram are being used with increased frequency. Even popular apps such as Spotify are being used to advertise to candidates.
Target Your Competitors
Some of the best talent you will find works for your competition, especially competitors with a larger market share. While it's a strong move, you can strengthen your company and weaken your competition in a single move.
More Advice from Our Expert Recruiting Team
Improve your recruiting efforts by checking out this advice from our experienced team of recruiters:
Watch: A Recruiter's 4 Favourite Interview Questions
Should You Hire an Overqualified Candidate?
Skills Shortage – Skills Organizations Need the Most from Employees
IQ PARTNERS is an Executive Search & Recruitment firm supporting clients across the country. We help companies hire better, hire less & retain more. We have specialist teams of recruiters in Technology (IT), Accounting and Finance, Consumer Goods, eCommerce and Retail, Financial Services and Insurance, Startup, B2B and Industrial, Operations and HR, Professional Services and Legal, Media, Digital and Marketing, Pharmaceutical and Life Sciences, Emerging Technology and Telecom, and  Sales. IQ PARTNERS has its head office in Toronto and operates internationally via Aravati Global Search Network. Click here to view current job openings and to register with us.