By Gary Hinde, Toronto Technology Recruiter
The workforce as we know it is changing quickly. Baby boomers are retiring, millennials are stepping into senior and leadership roles, Generation Y is establishing itself, and organizations are working toward a more diverse and inclusive work environment. Oh, yeah, and technology continues to change the way we live, work, and do things.
This combination of changes has altered the recruiting dynamic. Companies, employees, and prospective job candidates engage and interact in new ways. It's now more common for companies to hire remote workers, contractors, and offer flexible working conditions.
However, traditional talent acquisition methods are no longer effective to meet the changing workplace and recruiting needs. Many companies are having challenges engaging, recruiting, and hiring efficiently.
Traditional Ways of Finding Talent Aren't Working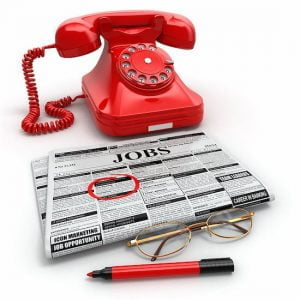 Traditional means of finding talent, such as job ads, are not working. Companies are having difficulty tapping into the talent pool. According to a recent survey about how to build an agile workforce, most employers take more than 90 days to fill key roles.
The survey also found:
75% of business leaders say that access to highly skilled workers is a top benefit of organizational change management
66% of business leaders believe developing an agile workforce is a key factor
Finally, the survey identified there are numerous technology gaps that could help resolve the talent acquisition issues companies are experiencing.
How to Overcome the Technology Gap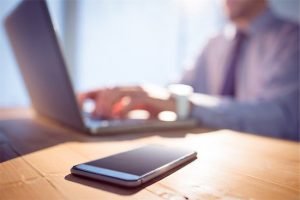 Companies that participated in the survey identified a number of ways to help improve the talent acquisition process:
75% plan to adopt new technologies to attract highly skilled employees
57% plan to speed up the talent acquisition process
62% plan to recruit talent that can work faster and more efficiently
How to Use New Technology for Recruiting
It's no secret that top talent across all industries will continue to rely more on technology when searching for jobs. Younger professionals grew up with technology, and it's an entrenched part of how they live. Therefore, companies need to invest in technology to improve recruiting, or risk missing out on top candidates.
Here are some of the top places to connect with top talent:
Social media: This is becoming increasingly popular to find and attract new talent. 92% of employers plan to use social networks for recruiting.
Mobile: 70% of candidates use their phone to search for jobs. Your website needs to be mobile friendly. Consider ways to use text messaging as part of your recruiting strategy.
Video: Save time for both your company and candidates by holding video job interviews.
More Talent Acquisition Tips
Active Strategies to Recruit Passive Candidates
5 Recruiting Rules for Texting Job Candidates
Watch: 4 Crucial Ways to Reduce Employee Turnover
IQ PARTNERS is an Executive Search & Recruitment firm supporting clients across the country. We help companies hire better, hire less & retain more. We have specialist teams of recruiters in Technology (IT), Accounting and Finance, Consumer Goods, eCommerce and Retail, Financial Services and Insurance, Startup, B2B and Industrial, Operations and HR, Professional Services and Legal, Media, Digital and Marketing, Pharmaceutical and Life Sciences, Emerging Technology and Telecom, and  Sales. IQ PARTNERS has its head office in Toronto and operates internationally via Aravati Global Search Network. Click here to view current job openings and to register with us.