Attracting and hiring top talent for your accounting firm is only part of the recruiting challenge. The other is successfully onboarding and keeping this talent in-house. Job hopping has become popular in many industries in recent years. No longer do people work for companies for the long term. Many professionals, including accountants, move on to new challenges around the 5-year mark.
"For all the effort firms put into the recruiting process, it is unfortunately only one part of the process. Once a firm has its recruits lined up, the focus then shifts to retaining them, keeping them professionally satisfied and (hopefully) securing a long-term talent bench for the firm," says Sean McCabe on Accounting Today.
He adds,
"But today's work environment is constantly changing, and firm leaders need to embrace this change in order to keep new professionals from seeking greener pastures."
Companies Agree Talent Is Hard to Find and Hard to Keep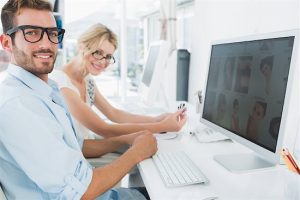 According to a recent survey by Accounting Today, accounting talent is increasingly hard to find and even more difficult to keep.
Overall, 35% of firms expect recruiting and retaining talent to be an issue in 2018
71% of firms expect this to be an issue
36% of mid-sized companies expect this to be a problem
Only 13% of small accounting firms expect recruiting and retention to be an issue
How to Keep Top Accounting Talent In House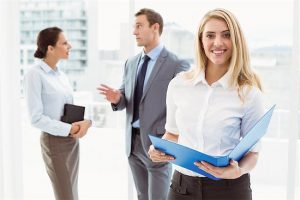 Once you've invested significant time and money into hiring a top talent, companies need to give them reasons to want to stay at the organization long term. Here are some ways to prevent employees from hopping to the next job:
Offer a clear career path: Young accounting professionals are ambitious. They don't want to stay in the same job without a clear path for career progression.
Give them a sense of purpose: Young professionals want a sense of purpose. They want to understand how their job makes a difference. They want access to company leaders and want the ability to contribute.
Offer flexibility: Today's professionals expect a flexible work environment. They want a good work-life balance and want some say about how they work.
Including the above into your employee retention plan will help make your accounting firm more attractive for new hires and encourage current employees to stick around.
Recruiting Tips for Accounting Firms
What's Your Brand? How It Impacts Your Recruiting Efforts
4 Ways to Sell Millennials on Your Finance Company Culture
How Diversity Retention Plans Can Help Finance Organizations
IQ PARTNERS is an Executive Search & Recruitment firm supporting clients across the country. We help companies hire better, hire less & retain more. We have specialist teams of recruiters in Technology (IT), Accounting and Finance, Consumer Goods, eCommerce and Retail, Financial Services and Insurance, Startup, B2B and Industrial, Operations and HR, Professional Services and Legal, Media, Digital and Marketing, Pharmaceutical and Life Sciences, Emerging Technology and Telecom, and  Sales. IQ PARTNERS has its head office in Toronto and operates internationally via Aravati Global Search Network. Click here to view current job openings and to register with us.