Receiving a call for a job interview is exciting and scary at the same time. You are excited you were chosen for an interview. But the prospect of doing the interview is stressful for many job candidates.
Because many people find job interviews to be intimidating, they often make mistakes that can hurt their chances of being considered for the role.
Fortunately, there is a lot you can do as part of your interview preparation to eliminate these mistakes from happening in the first place.
Detrimental Job Interview Mistakes You Can Fix
Here are three of the most common job interview mistakes and what you can do to avoid making these mistakes the next time you are interviewing for a job:
Mistake 1: Not responding to requests in a timely manner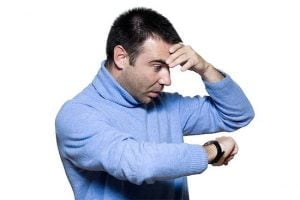 Taking too much time to respond to an interview request can cause you to be dropped from contention. If you are seriously looking for a job and hoping to score an interview, you need to be checking your phone and email on a regular basis. Waiting a few days to reply sends a message to recruiters and hiring managers that you may not be interested.
Check your messages at the beginning and end of each day to ensure you don't miss an interview request.
Mistake 2: Not having effective questions for the interviewer
A job interview is also your opportunity to learn more about the company and determine if the job is a right fit for you. Part of your job interview preparation should be to identify questions you'd like to ask during the interview to get clarification and learn more about job roles, company culture and other important parts of the job.
Don't rely on the interviewer and conversation to come up with questions. Have some questions prepared to help you determine if the job is what you want.
Mistake 3: Not negotiating employment terms
Job terms, duties, and salary are negotiable. Too many candidates make the mistake of accepting the first offer put on the table. Avoid accepting right away. Give yourself some time to think about the offer, and negotiate certain areas of the offer that are important to you. If the salary is too low, ask for more. If you believe you deserve a better job title, request one.
Job Interview Advice
10 Tips to Crush Your Next Video Job Interview
How to Drop Out of a Job Interview Gracefully
Smart Answers to 4 Tough Interview Questions (video)
IQ PARTNERS is an Executive Search & Recruitment firm supporting clients across the country. We help companies hire better, hire less & retain more. We have specialist teams of recruiters in Technology (IT), Accounting and Finance, Consumer Goods, eCommerce and Retail, Financial Services and Insurance, Startup, B2B and Industrial, Operations and HR, Professional Services and Legal, Media, Digital and Marketing, Pharmaceutical and Life Sciences, Emerging Technology and Telecom, and  Sales. IQ PARTNERS has its head office in Toronto and operates internationally via Aravati Global Search Network. Click here to view current job openings and to register with us.