For years, people have been saying that technology will kill particular industries. Computer programs, automation and artificial intelligence will replace the need for people and eliminate jobs. The recruitment industry is no different.
Each time a new form of technology or recruitment tool hits the market, there's a discussion about whether or not this will hurt recruiters. The truth is these new recruiting technologies are not a threat – far from it. They are actually an advantage that helps recruiters be more effective.
The ability to work more efficiently, have access to detailed data and insights, and to take on a more strategic role to support hiring companies will only benefit recruiters.
Technology Will Improve Quality of Work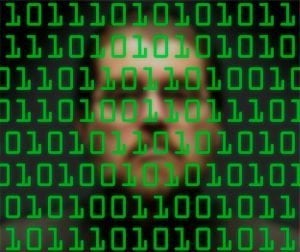 Recruiting technology helps recruiters be better problem solvers, helps them make more informed decisions and assists in speeding up the hiring process. Recruiting technology supports the recruiter function.
As stated in a recent article on People Matters, "The advent of technologies like Artificial Intelligence, Machine Learning, Analytics, etc. is intended to augment the human capabilities and help them to figure out how the quality of work could be improved rather than diminished."
Recruiting Technology Shifts Recruiters' Focus
Similar to what is happening in the finance industry, new technology and tools are shifting the way recruiters do things. It doesn't make them obsolete or replace them. The need and demand for recruiters have never been greater.
Recruiting technology takes care of the tedious legwork. Recruiters will focus less on paperwork and tasks such as employee screening and shift their focus to being career consultants. The technology will make it easier to process applications, assess candidate qualifications and compare candidates.
It's a People Industry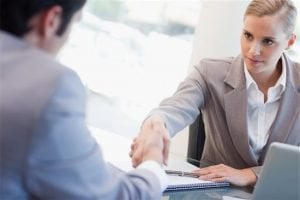 Recruiting is, at its core, about people. Technology provides recruiters with more time to focus on relationship building. More and more recruiters are becoming strategic advisors to hiring companies, providing hiring advice and insights and competitor intelligence.
With an increasing number of workers willing to make career moves, new recruiting technology will only help recruiters become more efficient and be able to help an increasing pool of candidates looking to take the next step in their career.
More About the Role of Recruiters
Learn more about the impact and role recruiters play in the job market by reading the following blog posts:
4 Top Challenges for Modern Recruiters
1 in 6 Companies Plan to Hire Recruiters in Next 6 Months
Top 4 Skills Today's Recruiters Need to Succeed
IQ PARTNERS is an Executive Search & Recruitment firm supporting clients across the country. We help companies hire better, hire less & retain more. We have specialist teams of recruiters in Technology (IT), Accounting and Finance, Consumer Goods, eCommerce and Retail, Financial Services and Insurance, Startup, B2B and Industrial, Operations and HR, Professional Services and Legal, Media, Digital and Marketing, Pharmaceutical and Life Sciences, Emerging Technology and Telecom, and  Sales. IQ PARTNERS has its head office in Toronto and operates internationally via Aravati Global Search Network. Click here to view current job openings and to register with us.