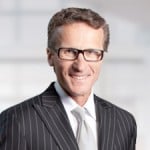 By Randy Quarin, Co-Founder & Emerging Technology Recruiter
The recruiting game is ever-changing. Top level recruiters understand the importance of growing and evolving with the times in order to be successful and find the best candidates. With every new generation of job seekers comes the need to change the approach to how recruiting is done or you risk losing out and failing to connect with the top talent in the job market. Having modern recruiting skills is also just as important for internal recruiters and hiring managers.
 "Recruiters must update their skills to adapt to the new set of job seekers. It will not only benefit themselves but also their companies in the long run. Given that millennials are expected to dominate the workforce in 2018 by 50%, it is crucial to align recruitment strategies and skills with the lifestyle and work style of this booming generation," says Human Resources Today.
Top 4 Skills Today's Recruiters Need to Succeed
Today, millennials are dictating the recruiting landscape, and generation Z will soon once again change how to approach recruiting. Here are the skills you need to be a successful recruiter today – the skills need to connect with today's job seekers:
1. Technology acumen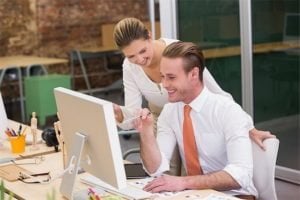 Staying up to date with modern technology is an absolute must. If you want to establish contact with potential leads and develop a relationship with talent, you need to connect with them online. Recruiters need to connect with talent on their turf – the platforms they use daily.
2. A strategic thinker
Being able to tap into the passive candidate market has proven to be an expert skill. Recruiters who can build relationships with passive and active candidates, engage them, and maintain a strong pool of potential candidates will have success. Back this up with the ability to use data and interpret analytics, and you will be in a prime position to help your clients fill their talent needs.
3. An expert social recruiter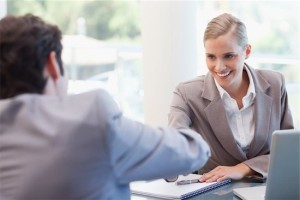 Social media is the new place for recruiters and job seekers to connect. Recruiters need to know which social media platforms to occupy, how to engage talent on these platforms and how to utilize social advertising to attract top talent.
4. A strong marketing background
Recruiting and marketing go hand in hand. Recruiters must be able to market themselves as a valuable resource to talent (and to their clients), and they need to have the skills to market available positions to candidates to increase interest.
Get More Advice from Our Recruiter Blog
IQ PARTNERS is an Executive Search & Recruitment firm supporting clients across the country. We help companies hire better, hire less & retain more. We have specialist teams of recruiters in Financial Services & Insurance, Marketing Communications & Media, Emerging Tech & Telecom, Consumer Goods & Retail, B2B & Industrial, Technology, Accounting & Finance, HR & Operations and Mining & Engineering. IQ PARTNERS has its head office in Toronto and operates internationally via Aravati Global Search Network. Click here to view current job openings and to register with us.