Getting a call back for a job interview is what you strive for during the job search process. So, you wouldn't drop out of an interview once you get it, right? After all, even if the job is not for you, an interview provides you with the opportunity to learn more about the job. Worst case, you will have one more interview under your belt.
On the other side of the coin, if you are truly not interested, there is something to be said for not wasting anyone's time, including yours.
Reasons Why You May Drop Out of a Job Interview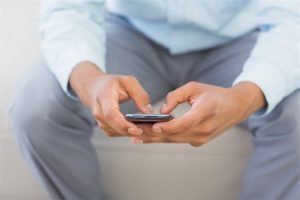 It is perfectly fine to drop out of an interview. It happens frequently and for a variety of reasons. Some of the most common reasons include:
You've decided the job just isn't for you
You've uncovered new information about the job/company
You've been offered another position
You've had a change of heart
Personal reasons
Tips to Drop Out of a Job Interview Gracefully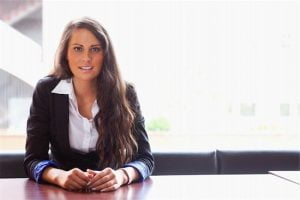 There is always a right way and a wrong way to do things. Here are some tips to drop out of a job interview the right way:
Get some advice: If you are going back and forth about whether or not to continue the interview process, seek out some feedback from someone you trust. Often, talking it out will provide you with more insight.
Make an informed decision: Whether you come across some new information or are rubbed the wrong way about something, don't make a rash decision. Consider all the pros and cons, and make an informed decision about dropping out.
Inform the hiring manager immediately: As soon as you know you will be dropping out, inform the hiring manager or recruiter right away. You are not the only one vying for the job. You should also provide the hiring company enough notice to make adjustments and refocus on other candidates.
Choose the right method of communication: A simple email or phone call will do the job. Avoid sending a text or social media message. Personalize the message and be professional. You never know if you'll want to re-apply in the future.
More Job Interviews Tips
Get more job interview advice by reading these blog posts by our experienced headhunters:
5 Things You MUST Do After a Job Interview (video)
5 Go-to Unconventional Interview Questions Headhunters Ask
5 Things Candidates Should STOP Saying in Interviews (video)
Common Job Interview Questions You Need to Be Ready to Answer
IQ PARTNERS is an Executive Search & Recruitment firm supporting clients across the country. We help companies hire better, hire less & retain more. We have specialist teams of recruiters in Financial Services & Insurance, Marketing Communications & Media, Emerging Tech & Telecom, Consumer Goods & Retail, B2B & Industrial, Technology, Accounting & Finance, and HR & Operations. IQ PARTNERS has its head office in Toronto and operates internationally via Aravati Global Search Network. Click here to view current job openings and to register with us.