Annual performance reviews are common, but are they effective? Are they a dated tool that should be a thing of the past?
Many organizations are now questioning the need for annual performance reviews. In fact, nearly 10 percent of Fortune 500 companies have done away with annual ratings already, and many more are planning to follow this trend.
Why Are Companies Choosing to Eliminate Annual Performance Reviews?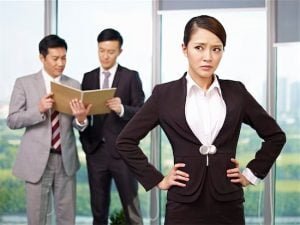 According to Gallup Research, only half of employees know what is expected of them in their current role. This is an alarming statistic, and it clearly points to the need for a shift in how performance reviews are conducted.
"Even more surprising than the above finding is that the managers of these employees are equally unclear on what is expected of them. And while there is some variance across industries and job types, teams within organizations vary the most," says Jim Harter.
It can be difficult for employees to achieve objectives if they are unsure what is expected of them from management. Add to this the fact that only 55% of employees feel as though performance appraisals are effective, and it's clear something needs to be done.
The Solution: More Frequent Feedback on Performance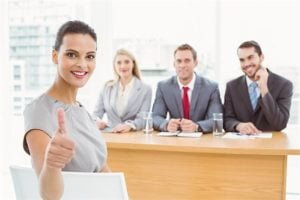 Regular feedback from management and creating ongoing conversations about performance can help improve performance and productivity. It can also improve service quality and is linked to up to a 10% increase in overall productivity.
However, Harter warns that there has to be a clear plan in place for more frequent performance reviews to be effective:
"As companies are running toward a new solution, they should make sure they run toward clarity and not confusion. Moving to more frequent developmental conversations and ongoing dialogue is certainly an improvement, and is consistent with the behavior of the most successful managers Gallup has studied. But getting it right isn't just about the activity of ongoing conversations. It is about what happens during those conversations and the relationship between the manager and the employee."
Every organization is different, and how you approach performance reviews can have a big impact on organizational efficiency, engagement, and workplace culture.
Ask yourself – are your annual performance reviews effective? Or are managers and employees just going through the motions because it's something they have to do? Your answer to these questions will be very telling about your need to change your approach to performance reviews.
More Tips from Our Headhunters
Does Your Company's Performance Review Process Suck? You're Not Alone
5 Employee Engagement Trends That Could Hurt Your Company
2017 Recruiting and Engagement Statistics Worth Reading
IQ PARTNERS is an Executive Search & Recruitment firm supporting clients across the country. We help companies hire better, hire less & retain more. We have specialist teams of recruiters in Financial Services & Insurance, Marketing Communications & Media, Emerging Tech & Telecom, Consumer Goods & Retail, B2B & Industrial, Technology, Accounting & Finance, and HR & Operations. IQ PARTNERS has its head office in Toronto and operates internationally via Aravati Global Search Network. Click here to view current job openings and to register with us.