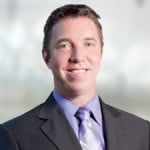 By Gary Hinde, Toronto Technology Recruiter
In many companies, the phrase "performance review" is foul language. Employees and management alike dread the thought of going through the process. However, from an organizational perspective, it's a process that, if done right, can provide many insights and benefits.
Investing the time and resources into hiring a top candidate doesn't stop when you sign them to an employment contract. If you want to get the best possible return on your investment in a headhunter and the individual you hired, you need to continually assess their performance and fit within your organization.
Why Do Performance Reviews?
When done correctly, performance reviews can be a valuable tool to:
Identify individuals who may require additional training to improve performance

Identify individuals who may need to be replaced

Reward performers

Improve internal efficiencies and protocols

Generate feedback from employees and management

Identify a hiring need
Most Performance Reviews DON'T Work
However, performance reviews have actually been known to have a negative impact on employee performance engagement.
"Psychologists A. Kluger and A. Denisi report completion of a meta-analysis of 607 studies of performance evaluations and concluded that at least 30% of the performance reviews ended up in decreased employee performance," states Ray Williams from Psychology Today.
These performance appraisal stats support Williams's findings:
45% of HR professionals don't think that performance reviews are an accurate way to assess an employee

20% of employees think their boss doesn't even think about performance reviews until they are in the room

Only 8% of companies report that their performance management process drives high levels of value

58% of executive do not think their current review process drives employee engagement
Are these stats really that surprising? Think about the performance review process in your organization. What is the process? Does management take it seriously? Do your employees take it seriously? It is just another thing on your to-do list?
These stats obviously show that the performance review process requires a review itself if your organization wants to use it as an effective tool to assess the performance of your employees.
8 Ways to Optimize the Performance Review Process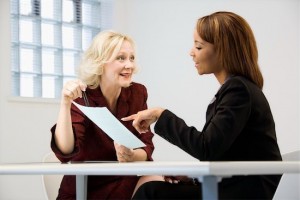 Organizations experience a 15% lower turnover rate when they provide regular feedback to employees. If your organization is not using your performance review process as effectively as you could be, try these tips to improve the process:
1. Have a formal performance review process
2. Get clear and measurable goals (use SMART)
3. Make reviews an ongoing process and not a one-off annual event
4. Document everything
5. Train your management team to effectively carry out reviews
6. Create a link between performance reviews, and rewards, recognition and repercussions
7. Encourage participation and welcome feedback
8. Schedule reviews and follow up
The most important thing you need to do is ACT and FOLLOW UP on performance reviews. This is where real change is made internally. Telling an employee they need to improve a specific skill will not yield the same result as following up with them and providing them with training and resources to increase their competency.
Are you considering hiring a headhunter to assist your business in acquiring top talent?  Learn what a headhunter can do for your business. Read more IQ PARTNERS blogs on hiring a headhunter.
…………………………………………..
IQ PARTNERS is an Executive Search & Recruitment firm with offices in Toronto and Vancouver. We help companies hire better, hire less & retain more. We have specialist teams of recruiters in Financial Services & Insurance, Marketing Communications & Media, Emerging Tech & Telecom, Consumer Goods & Retail, B2B & Industrial, Technology, Accounting & Finance, HR & Operations and Mining & Engineering. IQ PARTNERS has its head office in Toronto and operates internationally via Aravati Global Search Network. Click here to view current job openings and to register with us.