By Bruce Powell, Founder & Executive Recruiter
Talent acquisition remains a big challenge for many organizations. In an effort to ramp up recruiting efforts and find the true best talent available, many companies are focusing more on the passive candidate market.
Passive Candidates Can Be Swayed – But It Takes Some Finessing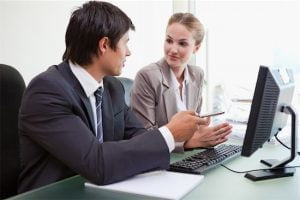 The reality is most of the top industry talent is employed and most aren't looking. If they are, they might be looking to see what's out there but aren't actively applying for jobs or seriously considering making a change.
But this doesn't mean they can't be swayed.
Recruiting passive candidates is difficult. You need to make them a strong offer, persuading them to leave a situation they are happy with. You have to provide them with a real opportunity to advance their career, increase salary, and other attractive perks.
Strategies to Recruit Passive Candidates
Here are some top strategies to recruit passive job candidates:
Take a personalized approach: If you want to capture the attention of a passive candidate, you need to make your pitch personalized. Review their LinkedIn profile, resume, and other information and identify reasons why they may consider making a career change.
Find a mutual connection: Getting a referral can help significantly. Passive candidates will be more willing to speak with you if you are introduced by a mutual connection. Look for a connection and use it as a way to start the conversation.
Write compelling job ads: Tell candidates a story about their career journey and where it can lead with your organization. Bullet point lists about required skills and qualifications will be glossed over and ignored. Rather, focus on how the job will help a candidate grow and allow them to be more successful in their industry.
Focus on the opportunity: Understanding the biggest motivating factors for passive candidates cannot be overlooked. Focus the conversation on the opportunities a career move can offer. Save the money conversation for later on.
Start now: Passive candidates can take some time to recruit. Don't expect them to up and leave their current job right away. It may take them some time to warm up to the idea of making a career change. Build the relationship and plant the seeds for them to make the move.
More Recruiting Tips and Strategies
Check out these insightful blog posts to learn more about how you can improve your recruiting efforts:
5 Recruiting Rules for Texting Job Candidates
Lousy at Conducting Job Interviews? Here's Why
Should You Consider Hiring a Remote Worker? These 6 Awesome Benefits Say So
IQ PARTNERS is an Executive Search & Recruitment firm supporting clients across the country. We help companies hire better, hire less & retain more. We have specialist teams of recruiters in Technology (IT), Accounting and Finance, Consumer Goods, eCommerce and Retail, Financial Services and Insurance, Startup, B2B and Industrial, Operations and HR, Professional Services and Legal, Media, Digital and Marketing, Pharmaceutical and Life Sciences, Emerging Technology and Telecom, and  Sales. IQ PARTNERS has its head office in Toronto and operates internationally via Aravati Global Search Network. Click here to view current job openings and to register with us.