Text messaging is one of the most effective and widely used forms of communication today. And millennials, a highly sought after group of candidates, are leading the way. So, it's no surprise texting has become a commonly used form of communication during the recruiting process.
It's a communication option that cannot be ignored, and recruiters and hiring companies need to use it as part of their strategy. But there is a right and wrong way to approach text messaging for recruiting purposes. There are still candidates who don't like it, and you could leave a negative impression on candidates if you have the wrong approach.
Consider these recruiting rules for texting job candidates:
Rule 1: Ask If Texting Is Okay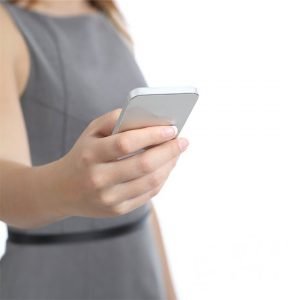 Before you begin to use text messaging to communicate with a candidate, it's a good idea to ask them if texting is a preferred method. Even though it's very popular, there are still those who prefer to communicate using other channels. Never assume texting is okay to communicate with candidates.
Rule 2: Use Texting for the Right Type of Messaging
Texting is not for all types of news. It should go without saying that you should not text about information not related to the recruiting process. Texting should be used for simple subjects such as meeting time reminders or to answer a quick question. Don't use text to tell a candidate whether or not they got the job or advanced to the next level of interviews. This should be reserved for a phone call or email.
Rule 3: Keep It Professional
Texting is seen by many as a more casual form of communication. However, as a recruiter, it's important to keep your messaging professional in nature. Maintain a professional tone, avoid using shorthand, slang, or acronyms. Always proofread messages before sending to avoid any potential awkward or embarrassing autocorrect issues.
Rule 4: Keep It Simple
If your message is more than a sentence or two, reconsider texting. Text messaging is intended to be quick and simple. Keep it this way. If you have a more detailed message to send, consider email or giving the candidate a call.
Rule 5: Stick to Business Hours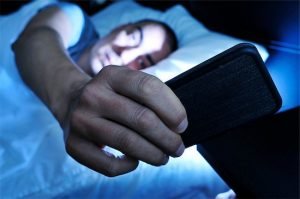 Sending text messages to candidates outside of business hours is considered insensitive by many candidates. Try to keep your texts within business hours or get permission for when you can send texts. Otherwise, send your communication via email.
More Recruiting Rules for Interacting with Candidates
Is Texting an Effective Recruiting Tool?
Mobile Recruiting – The New Best Way to Connect with Candidates
Key Stats About Candidate Messaging Preferences
IQ PARTNERS is an Executive Search & Recruitment firm supporting clients across the country. We help companies hire better, hire less & retain more. We have specialist teams of recruiters in Technology (IT), Accounting and Finance, Consumer Goods, eCommerce and Retail, Financial Services and Insurance, Startup, B2B and Industrial, Operations and HR, Professional Services and Legal, Media, Digital and Marketing, Pharmaceutical and Life Sciences, Emerging Technology and Telecom, and  Sales. IQ PARTNERS has its head office in Toronto and operates internationally via Aravati Global Search Network. Click here to view current job openings and to register with us.