By Elaine Bellio, Toronto Sales & Marketing Recruiter
The digital marketing industry has exploded over the last decade. The digital age in which we live has changed the way we communicate, work, and how companies market to their customers. With marketing being a prime focus for many companies, jobs in digital marketing have changed significantly. There are more of them, with many new and unique areas of specialization. With people increasingly spending more time online, companies need good marketing talent that can help them connect with and engage with their customers in the digital space.
Thinking about a career in digital marketing? Here are 5 attractive benefits of pursuing this career path:
You'll Be In Demand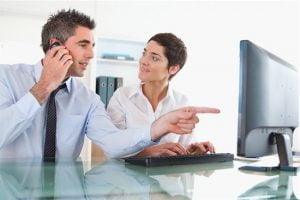 Experienced digital marketers, especially those with a track record of success, are in high demand. Companies are increasing their digital marketing budgets and adding new team members all the time. The digital skills gap is an issue for many companies. Having a background in digital marketing makes you a prime candidate to help companies overcome this.
Transferable Skills
Having strong digital marketing skills put you in a position to be an attractive candidate for more than marketing. Your related communication, writing, technology, and project management skills are all transferable to many other roles inside and outside of marketing.
Career Diversity
Digital marketing can mean many different things and can take you down a variety of different career paths. Where you choose to specialize is up to you, your interests, and your past experience. Working in digital marketing could mean working in SEO, social media, paid ads, content development, and many other areas.
The Option for Freelance Consulting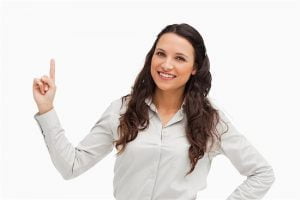 Digital marketers are in a unique position compared to other professionals in the sense that they have a viable option to be self-employed. Many digital marketers work as freelancers or start their own marketing companies. If you're interested in entrepreneurship, it's an option to consider.
An Ever Changing Industry
Digital marketing continues to evolve at a rapid pace. There are always new skills to be learned and new tools and technology to use. Top performing digital marketers stay on the cusp of industry trends and are always working to become more experienced and diverse professionals.
More Marketing Career Advice
Learn more about careers in marketing by checking out these blog posts from our marketing recruiters:
6 In Demand Marketing Skills ALL Modern Marketers Must Have
Marketing Jobs Have the Highest Turnover Rate
How to Successfully Transition from Marketing Employee to Manager
IQ PARTNERS is an Executive Search & Recruitment firm supporting clients across the country. We help companies hire better, hire less & retain more. We have specialist teams of recruiters in Technology (IT), Accounting and Finance, Consumer Goods, eCommerce and Retail, Financial Services and Insurance, Startup, B2B and Industrial, Operations and HR, Professional Services and Legal, Media, Digital and Marketing, Pharmaceutical and Life Sciences, Emerging Technology and Telecom, and  Sales. IQ PARTNERS has its head office in Toronto and operates internationally via Aravati Global Search Network. Click here to view current job openings and to register with us.