By Gary Hinde, Toronto Technology Recruiter
Technology skills matter. We live in a technology age, and the vast majority of jobs from entry level up require people to understand and know how to use technology as part of their jobs.
Whether you work in marketing, human resources, business, finance, or even operate a small business, you need to have a strong technology skill base to be successful. Having technology skills will only become more important as all industries become more reliant on technology going forward.
Here are the most in demand technology skills ALL job candidates should have on their resumes:
Microsoft Excel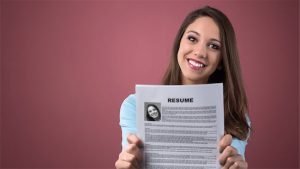 Being a master of spreadsheets is one of the most underrated but useful skills you can have. Virtually every type of job uses Excel in some fashion to track metrics, create campaigns, organize data, and for many other reasons. At the very least, you should have some experience using spreadsheets and be familiar with basic functionality.
Digital Content Writing
Being a good writer today is no longer enough. You need to know how to write for the web. Beyond this, you need to understand the difference between writing an online article, blog post, landing page, webpage, digital press release, and many other documents.
Coding and Web Development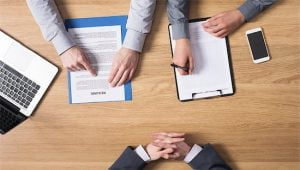 What once used to be a specialized skill set is now becoming a skill that many professionals need to have on their resumes. Basic coding and web development skills are needed to do many different things online. Whether you work with media, websites, use social media, or create content, you need these skills. Blog posts, webpages, online newsletters, website updates, and even communicating with clients and prospects can require some knowledge of coding, HTML, and web development to get the best results.
Data Analytics
As they say, the numbers don't lie. Data and advanced metrics are being used by all types of organizations. And we are only scratching the surface of how and when they are used as part of the strategic decision making process. Learn how to use tools such as Google Analytics, and understand metrics and key performance indicators (KPIs) that are important for your job and career path.
Learn More About Technology's Impact
Learn more about how technology and the need for tech skills are changing our professional skill sets by reading these insightful blog posts by our expert recruiters:
The Impact of Fintech on the Finance Industry
6 In Demand Marketing Skills ALL Modern Marketers Must Have
Traditional Talent Acquisition Methods No Longer Effective – Technology Gap to Blame
IQ PARTNERS is an Executive Search & Recruitment firm supporting clients across the country. We help companies hire better, hire less & retain more. We have specialist teams of recruiters in Technology (IT), Accounting and Finance, Consumer Goods, eCommerce and Retail, Financial Services and Insurance, Startup, B2B and Industrial, Operations and HR, Professional Services and Legal, Media, Digital and Marketing, Pharmaceutical and Life Sciences, Emerging Technology and Telecom, and  Sales. IQ PARTNERS has its head office in Toronto and operates internationally via Aravati Global Search Network. Click here to view current job openings and to register with us.