By Steven Petroff, Toronto Financial Recruiter
Summer is typically a slower time of the year for hiring. Like many others, finance companies put hiring on the back burner during the summer months. People are on vacation, things slow down internally, and many companies take a step back.
This isn't exactly convenient for those looking to make a career move. Whether you're fresh out of school, you've left your previous job, or you have decided it's time to make a career move, finance professionals need to act now to find a new job, even if it is during the summer.
Here are 3 summer job search tips to help you have the right frame of mind when searching for jobs during the summer:
Expect There to Be Less Urgency to Hire (for Some Companies)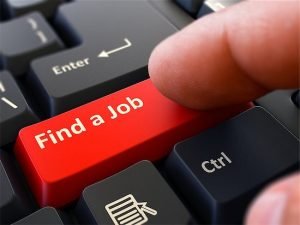 As a slower time of the year for recruiting, expect to see fewer job posts. Companies typically spend less time on recruiting. However, this doesn't mean all companies stop hiring. There are some companies that do have the need to hire, some urgently.
Avoid falling into the mindset that all good jobs will be posted in September. Sure, there may be fewer companies hiring, but there are still many companies looking to hire finance talent.
One thing that is more common is a longer hiring process. With people on vacation, it can delay the process of reviewing resumes and conducting interviews. So, if you don't get a call or hear back from hiring managers right away, don't take it personally. Many are on vacation, and some are holding out until September to get serious about recruiting and hiring.
Take Advantage of the Slower Time
Companies are not the only ones taking it easy during the summer months. Many job candidates, knowing it's a slower time, stop looking for jobs and hold out until September. This means there may be less competition for jobs. Take advantage of this. Stay on top of your job search, be diligent with your search, and when you find a job that piques your interest, put maximum effort into getting a call for an interview.
Contact A Finance and Accounting Recruiter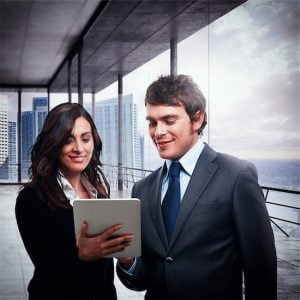 Working with a recruiter is a great advantage for you. With slimmer pickings during the summer, recruiters can still help you find jobs that meet your criteria. They are a great tool to help you identify new opportunities and even improve yourself as a candidate during the slower time of the year.
More Finance Career Tips
The Impact of Fintech on the Finance Industry
5 Reasons Why Accounting Careers Are NOT Boring
Common But Misleading Accounting Career Myths
IQ PARTNERS is an Executive Search & Recruitment firm supporting clients across the country. We help companies hire better, hire less & retain more. We have specialist teams of recruiters in Technology (IT), Accounting and Finance, Consumer Goods, eCommerce and Retail, Financial Services and Insurance, Startup, B2B and Industrial, Operations and HR, Professional Services and Legal, Media, Digital and Marketing, Pharmaceutical and Life Sciences, Emerging Technology and Telecom, and  Sales. IQ PARTNERS has its head office in Toronto and operates internationally via Aravati Global Search Network. Click here to view current job openings and to register with us.