Working remotely is a viable option for many professionals today. Many people choose to work from home to have greater focus, reduce distractions, and be more comfortable. That is if you create a successful work environment at home. Here are 7 tips from Toronto recruiters for successfully working remotely:
1. Invest in a Strong Internet Connection
Before anything – it's imperative that you have a strong internet connection before considering working remotely. If you don't have this, being successful will be quite difficult. The speed of your internet will be dependent on what you need to use it for. For example, if you are working out of the country and need the internet to make phone calls, you will need to ensure you have a strong connection so your calls don't cut out.
2. Create a Designated Workspace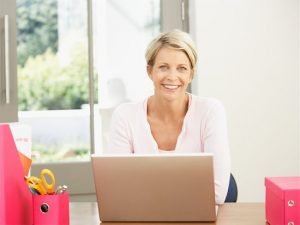 One of the common challenges people have when working at home is that they don't have a proper workspace. Make sure you create an area where you can comfortably sit and be at your computer for a full day of work. Turn a spare bedroom into an office, or if you don't have space – have a fold up desk that you can easily pull out. When you have a designated workspace, your brain will have an easier time associating it with "work time."
3. Define a Schedule Each Day
This is the most important one for working at home. A WFH day without a schedule can often easily turn into just a home day! Set out what you are going to do for each hour (or 30 minutes, whichever is better for you). This will keep you busy and ensure you aren't distracted by other things at home (i.e., laundry, cleaning, etc.).
4. Connect With Colleagues/Management on a Consistent Basis
If you are regularly working from home, this is also extremely important. It can be easy to distance yourself from colleagues and management when you aren't physically in the office. This can be tough on culture/how you feel about your connection to your company. To maintain engagement and communication, have weekly meetings set with your management to discuss your work. For colleagues, set up "cyber coffee chats" or video meetings that allow you to connect and catch up every now and then.
5. Get Rid of Distractions
When working from home, it's easy to be distracted by things you don't have around you at work – such as TV, other people being present at home, or home tasks. It's important that you are eliminating distractions as much as possible during your work hours. Or schedule them as your 15-min work breaks. However you do it – don't try to multi-task and do both at the same time, as it will significantly reduce your productivity.
6. Have Down Time and a Start/End Time
For some people, it can be easy to work overtime and forget to take breaks when working from home. Make sure you set specific times for lunch and small breaks, such as a quick walk or breather outside.
7. Work From Home Attire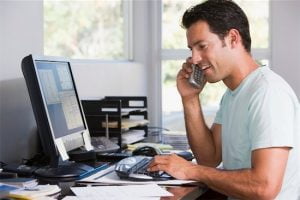 Although it can be great to sit in your PJs all day, it doesn't necessarily switch your brain to work mode. Your clothes certainly don't have to be as professional as they are for the office, have a set of specific t-shirts and jeans for these days.
More Tips From Toronto Recruiters About Working Remotely
6 Effective Ways to Sell Yourself as a Remote Worker
Should You Consider Hiring a Remote Worker? These 6 Awesome Benefits Say So
---
IQ PARTNERS is an Executive Search & Recruitment firm supporting clients across the country. We help companies hire better, hire less & retain more. We have specialist teams of recruiters in Executive Search / Board & C-Suite, Technology, Media, Digital & Marketing, Accounting & Finance, Financial Services & Insurance, Cannabis, Startup, Data Science, Consumer, eCommerce & Retail, Operations & HR, Manufacturing, Supply Chain & Engineering, Legal & Professional Services, Pharmaceutical & Life Sciences, Non-Profit & Sustainability, and Sales. IQ PARTNERS has its head office in Toronto and operates internationally via Aravati Global Search Network. Click here to view current job openings and to register with us.