Hiring remote workers is different from hiring traditional employees. This means you need to adjust your hiring and screening processes to ensure you are effectively weeding out bad remote employees before you get to the interview stage.
Even remote employees can have a toxic impact on your company. Lack of productivity, not following processes, and forcing managers to put more time and effort into managing them can all hurt your company culture and efficiency.
Separating the contenders from the pack starts with a review of the candidates' resumes. Here are some things to assess to weed out bad remote workers: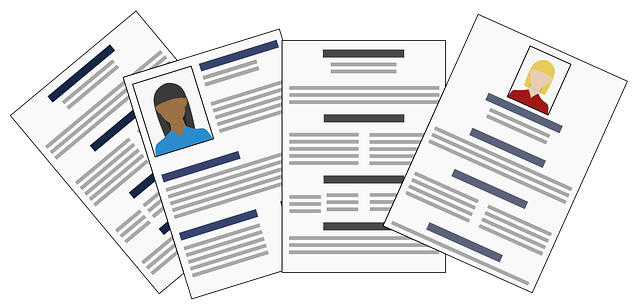 They Failed to Complete the Application Properly
If a remote candidate cannot complete all application requirements, it says a lot about their ability to follow instructions. It also calls into question their level of excitement about the job. This is a quick and easy way to weed out potentially bad employees.
Clearly Define the Position in the Job Ad
Dissuading potentially poor workers from applying is a proactive way to weed out unqualified candidates prior to application. You can do this by clearly defining the position. Make your expectations and qualifications clear in the ad.
Have Specific Tech Requirements
Remote workers require more advanced technology skills. They need to be able to troubleshoot connection issues, work with cloud-based computing software, and independently work with a variety of tools online. Look for specific technology requirements in the candidate's resume. If they don't meet them, you could run into tech issues and have to spend more time than you would like helping the candidate with tech problems.
Tread Carefully With Candidates With No Remote Experience
An ideal remote job candidate has experience working remotely. Many people think they can easily work remotely, but it's not for everyone. Most companies don't have the time to find out if a candidate is cut out for remote work. Make it clear you are looking for candidates with remote work experience.
Distinguish Between Remote and Freelance Experience
There is a big distinction between freelance and remote work. There have never been more freelance workers. Freelancers tend to work on their own time and at their own pace. Remote workers have a more structured work process. If you are considering a freelancer, make sure they are clear about job expectations.
Once you find a good candidate, it's time to put them to the test. Assign a short work task to get a sample of how they work. If you like them, before you hire them permanently, consider doing a short paid trial period to ensure you've found the right employee for the job.
More Tips for Hiring Remote Employees
New to Managing a Remote Team? 6 Tips to Manage Your Team From a Distance
6 Tips to Successfully Onboard Employees Remotely
4 Ways to Prepare Before Hiring a Remote Worker
IQ PARTNERS is an Executive Search & Recruitment firm supporting clients across the country. We help companies hire better, hire less & retain more. We have specialist teams of recruiters in Executive Search / Board & C-Suite, Technology, Media, Digital & Marketing, Accounting & Finance, Financial Services & Insurance, Cannabis, Startup, Data Science, Consumer, eCommerce & Retail, Operations & HR, Manufacturing, Supply Chain & Engineering, Legal & Professional Services, Pharmaceutical & Life Sciences, Non-Profit & Sustainability, and Sales. IQ PARTNERS has its head office in Toronto and operates internationally via Aravati Global Search Network. Click here to view current job openings and to register with us.