Recruiters can play a significant role in helping you with your job search. Whether you are actively or passively looking, connecting with a professional recruiter can help you get access to employers and secure interviews. 
So, what do recruitment agencies in Toronto look for when scouring LinkedIn for candidates? They are looking for a profile that stands out. If you have a generic profile that blends in with the crowd, you'll be much more difficult to find. So, it's worth your time to work on your LinkedIn profile and come up with something that sets you apart. Here are some ways you can make yourself more appealing to employers and recruiters in Toronto: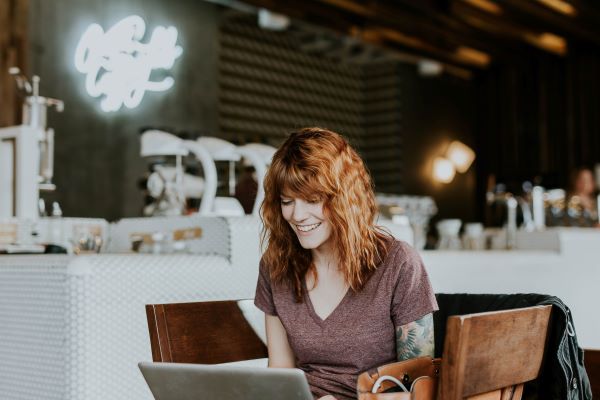 Create a complete, optimized, and professional profile
Your LinkedIn profile should reflect your professional brand. It also has to be complete and well optimized. We all know you should include a professional headshot and a detailed description of your current job title, responsibilities, and skills.
But it's also important to fill out all the fields on your profile to complete your profile to the best of your ability. Then you need to optimize it. Include relevant keywords in your headline and summary to improve your profile's search visibility. This will help recruiters and potential employers find your profile more easily.
Build a strong personal brand
Establishing a strong personal brand will differentiate you from other candidates in your industry. How do you do this? Share content relevant to your industry to showcase your expertise and build your personal brand. This could include blog posts, articles, and updates on your professional accomplishments.
Connect with industry contacts
The size of your network matters. The more connections you have, the wider reach you will have. And the easier it will be for recruiters to find you. Reach out to people in your industry to connect and collaborate. Seek opportunities to network and participate in industry events and discussions.
Don't be shy – list accomplishments and achievements
Toot your own horn! Your accomplishments are what make you unique and different. Highlight your accomplishments and achievements in your experience section. Use specific examples and quantify your results to demonstrate the value you have brought to past roles.
Endorse others' skills and ask for recommendations
Endorsing others' skills not only helps to build relationships but can also increase the visibility of your own profile. Don't forget to ask past colleagues, managers, and clients for recommendations to showcase your skills and strengths. These recommendations provide social proof and can boost your credibility on LinkedIn.
Participate in LinkedIn groups
Join LinkedIn groups related to your industry and actively participate in discussions. This is a great way to network, share ideas, and stay up-to-date on the latest industry trends. Also, interact with others in your network by commenting on their posts, liking, and sharing their updates, and sending personalized connection requests. This helps to build relationships and expand your professional network.
Publish thought leadership articles
Use LinkedIn's publishing platform to share thought leadership articles and showcase your expertise. This is a great way to demonstrate your knowledge and establish yourself as a thought leader in your industry. The best part is it's simple to use. So, get writing and curating content on the platform. 
Get More LinkedIn Advice from Our Recruiters in Toronto
It's Time for a LinkedIn Profile Update. Does Yours Check These 5 Boxes?
3 Ways to Improve Your Chances of Getting Noticed by Recruiters on LinkedIn
Use Data to Hire Great Candidates Who AREN'T Looking (and How LinkedIn Recognized Us as a Pioneer for It)
IQ PARTNERS is an Executive Search & Recruitment firm supporting clients across Canada and internationally. We help companies hire better, hire less & retain more. We have specialist teams of recruiters in Executive Search / Board & C-Suite, Technology, Media, Digital & Marketing, Accounting & Finance, Financial Services & Insurance, Startup, Data Science, Consumer, eCommerce & Retail, HR, Manufacturing, Supply Chain & Engineering, Construction & Engineering, Legal & Professional Services, Pharmaceutical & Life Sciences, and Sales. Click here to view current job openings and to register with us.