There are many elements of executive search in Toronto that make it challenging. Perhaps one of the biggest is identifying top executive talent in a job interview. Many people are strong communicators, persuasive, and can talk a good game. The executives you call in for interviews will all have great resumes and have the skills you seek… on paper. But will they be able to perform up to your expectations once you hire them?
The interview process is the closest level of assessment you have to make this decision. Here are the top things to look for when identifying the right executive talent to hire: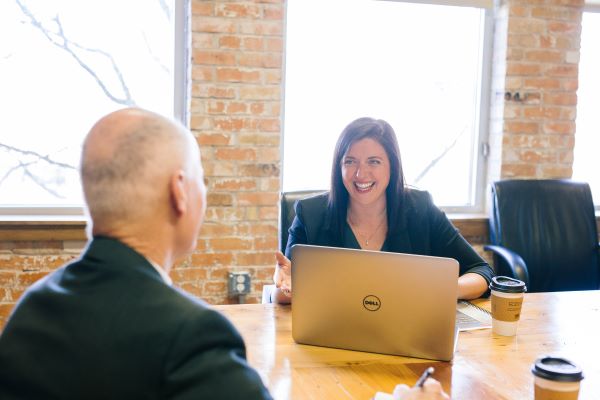 Assess leadership skills
All executives need to be strong leaders, and they need to have proven it in the past. Look for candidates who have a strong track record of leading teams and delivering results. Ask about specific examples of how they have motivated their team, handled challenges, and made difficult decisions.
Effective communication is a crucial component of leadership. Observe how the candidate communicates during the interview and ask specific questions about their communication style.
Evaluate their strategic thinking
Top executives need to have a clear understanding of their industry and the company's place in it. Ask questions that test their ability to think critically and make informed decisions.
Determine their passion and drive
Understanding what motivates a candidate is essential. Top executives are often driven by a deep passion for their work and their company. Ask questions that help you understand their motivations, values, and goals.
Top executives must be motivated and committed to their role and the company's success. Ask about their long-term goals, plans for career advancement, and their approach to work-life balance.
Assess their technical and professional expertise
How well does a candidate know their industry? A top executive should have a thorough understanding of their industry and the specific skills and knowledge required for their role. Ask about their professional background and specific experiences related to the job.
Evaluate their integrity and ethics
You want honest and dependable people leading your organizations. Integrity and ethical behaviour are critical traits for top executives. Ask questions that help you understand the candidate's values and approach to decision-making.
Look for a fit with the company's culture
This is perhaps the most important thing you need to identify during the interview. A top executive must fit in with the company's culture, values, and goals. Ask about their experience working in similar environments and look for candidates who align with the company's cultural and strategic objectives. 
More From Our Executive Search Professionals
How Do You Recruit Executives? Lessons From 20 Years of Search
Here's 5 Top Things Recruiters Look for When Hiring Executives
How Long Do Executive Searches Take?
IQ PARTNERS is an Executive Search & Recruitment firm supporting clients across Canada and internationally. We help companies hire better, hire less & retain more. We have specialist teams of recruiters in Executive Search / Board & C-Suite, Technology, Media, Digital & Marketing, Accounting & Finance, Financial Services & Insurance, Startup, Data Science, Consumer, eCommerce & Retail, HR, Manufacturing, Supply Chain & Engineering, Construction & Engineering, Legal & Professional Services, Pharmaceutical & Life Sciences, and Sales. Click here to view current job openings and to register with us.