No one wants to make a hiring mistake, but they happen…. all the time. Hiring is not a perfect science. While many companies can recover rather quickly from a mistake when hiring someone at an entry-level, recovery becomes more complicated as roles within the organization become more prominent. 
You want to be extra diligent with your hiring decisions when you are filling executive-level roles. Executives are company leaders, and they can have a large influence over the direction and future of the organization.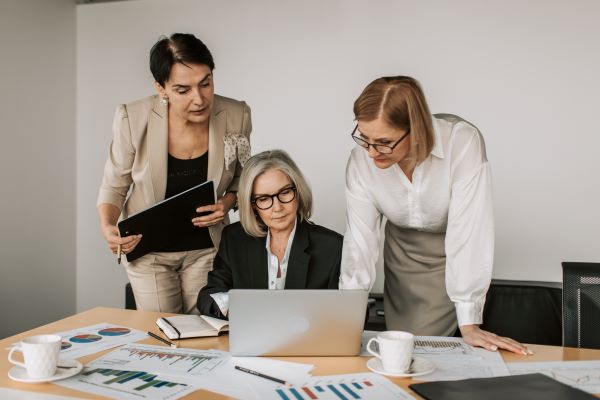 Hiring executives is about more than finding someone with experience and a strong resume. Most candidates will check off these things. It's the intangibles that make the biggest difference. 
We asked our recruiters about executive search in Toronto and some of the things that you should look for when hiring. Here's the advice they offer for what to look for:
Someone who sees the big picture and thinks long term
Executives need to have a clear vision of everything that is happening within a company. They need to understand where things currently stand and have a strong vision for where they want the company to go in the future. 
A person who empowers others
Part of being a strong leader is the ability to empower others to achieve their potential. Great executives understand that it's a team effort. If you want your people to achieve great things, you need to give them the tools, resources, and authority to achieve more. 
Agility
The past few years have been nothing short of unpredictable. It has been a great example of the importance of having leaders who can adapt quickly to changing circumstances. Modern leaders need to be resilient and agile to handle today's challenges. 
Innovation
Modern problems require modern solutions. Today's executives are faced with challenges that they've never experienced before. Many problems require you to take an open-minded approach and be open to new ideas and ways of doing things. Companies need leaders who strive for innovation and don't shy away from doing things differently. 
Honesty and integrity
People look to leadership to do and say the right things. When you have someone at the top of the organization who emphasizes core values and ethics, it helps to build a strong and trusting organizational culture. 
If you are looking to hire for an executive position, look for these traits in your executive candidates. Reach out to our recruiters if you want some assistance with your executive search. 
Gain More Insights From Our Executive Search Experts in Toronto
How Long Do Executive Searches Take?
8 Red Flags to Watch Out for When Recruiting Executive Talent
How Do You Recruit Executives? Lessons From 20 Years of Search
IQ PARTNERS is an Executive Search & Recruitment firm supporting clients across Canada and internationally. We help companies hire better, hire less & retain more. We have specialist teams of recruiters in Executive Search / Board & C-Suite, Technology, Media, Digital & Marketing, Accounting & Finance, Financial Services & Insurance, Startup, Data Science, Consumer, eCommerce & Retail, HR, Manufacturing, Supply Chain & Engineering, Construction & Engineering, Legal & Professional Services, Pharmaceutical & Life Sciences, and Sales. Click here to view current job openings and to register with us.