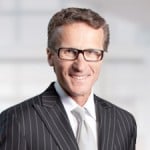 By Randy Quarin, Co-Founder & Emerging Technology Recruiter
As a headhunter, you recognize them almost as soon as you meet them. That rock star candidate who will stand out from the rest and be much more likely to be offered the job. Why? Because the top notch candidates, the ones with passion as well as prowess, share a number of common characteristics.  In this blog I'll share with you the 8 interview tips that in our view make a candidate a true rock star.
If you're a hiring manager, here are some of the qualities and behaviours to look for. If you're an applicant and want to put yourself in the rock star category, here are the kinds of behaviours that will help you rise to the top of the candidate pool.
ROCK STAR CANDIDATES ALWAYS . . .
1. Portray genuine CONFIDENCE
There is a confidence about strong candidates … but not an arrogance. They command presence in the way they carry themselves and because they are smart – both in their technical skills and capabilities. They are comfortable in their own skin, and feel at ease when meeting new people through the headhunting process – right from the headhunter, to the hiring manager and other key internal stakeholders.
2. Have a VISION  
Most often, a rock star candidate was not looking for a new role, and has been contacted by a headhunter. They are a passive candidate likely knocking it out of the park in their current role. However, they have decided to explore the role you've reached out to them about because it aligns with their career aspirations and goals. They have a vision for themselves and where they want to be, and the role you're engaging them on is in line with this.
Rock star candidates are typically ones who have been consistently recruited into new opportunities, or pulled along by former leaders who want to keep working with them. They know what they want, and in their confident (not arrogant) way are not afraid to pursue their vision.
3. Exude positive ENERGY
Rock star candidates are glass-half-full people who have plenty of contagious positive energy that they're only too happy to share. They're passionate about their careers and their lives, and like to be surrounded by other equally positive people. Headhunters and hiring managers find it easy to develop a strong rapport with them.
4. Act with INTEGRITY
Rock star candidates do what they say they're going to do … and are consistently responsive and reliable throughout the entire lifecycle of a search.  They are exceptional at follow through.  They are honest and authentic – and expect the same from you as their headhunter.
5. Are always PREPARED  
Rock star candidates do their homework and come to every meeting prepared. Even for the initial meeting with a headhunter, they have researched the company/role and are ready to have an engaging and insightful conversation.
They go to interviews prepared with smart questions. They want to know how the role will impact the company in the first six months or a year, and look to gather as much information about the company/opportunity as possible.
They answer questions succinctly but fully, and allow for natural pauses in conversations with potential employers so that everyone gets the information they need from each other. To learn more about how to successfully prepare for interviews and meeting see Catherine Lund's "4 Tips to Prepare For Any Job Interview".
6. Are natural LEADERS                       
Rock star candidates believe they can learn from all people at all levels, and they have a mentoring spirit about them. They enjoy imparting knowledge for the benefit of others and are happy to help others in their growth and development, even if it's not part of their mandate.
 7. Are GIVERS and matchers – not TAKERS
Rock star candidates have an 'abundance mindset'. They believe in long-term partnerships and adhere to the philosophy of helping others to be successful in their careers. To learn more about the power of reciprocity, read Adam Grant's book: "Give and Take: A Revolutionary Approach To Success."
 8. See the BIG PICTURE as well as the DETAILS
Rock star candidates are big picture thinkers who take a long-term perspective – strategists who can see opportunity when it presents itself. They also never lose sight of the small details as they know accuracy is crucial.
These are the kinds of candidates that, as a recruiter and headhunter, we look forward to presenting to our clients. Even when we don't necessarily have the right role for them, we will eagerly advocate on their behalf, endorsing them and brokering introductions for them wherever possible.
…………………………………..
Click here for more insights from our Toronto headhunters. Learn about Senior Recruiter, Randy Quarin and connect with him on LinkedIn.
IQ PARTNERS is an Executive Search & Recruitment firm with offices in Toronto, Montreal & Vancouver. We help companies hire better, hire less & retain more. We have teams of specialist recruiters in Financial Services & Insurance, Marketing Communications & Media, Emerging Tech & Telecom, Consumer Goods & Retail, B2B & Industrial, Technology, Accounting & Finance, HR & Operations, Energy, Mining & Engineering, Life Sciences, and Construction, Property & Real Estate. IQ PARTNERS has its head office in Toronto and operates internationally via Aravati Global Search Network. Click here to view current job openings and to register with us.