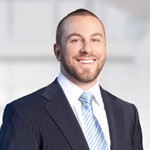 By Adrian Robinson, Toronto Marketing Recruiter
It just makes sense that the best talent in the marketplace want to work with the best companies… and they are never short on offers.  This is, of course, because top performing groups of talent are really what drive positive business growth, and continue the cycle of attracting the best people, which leads to ongoing success in business.
As a company in a competitive market you want to make sure top candidates are drawn to you as a destination employer.  How?  Well, most people find out about great companies via networking, research, the press, industry publications, awards, or through headhunters.  Once your company name is out there, it's up to you to establish and maintain a brand as a destination employer in order to attract, successfully hire, and retain the top caliber of talent.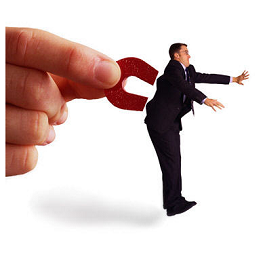 The best way to do this is by maintaining your brand every time someone comes in contact with your company.  This is especially the case during job interviews, where candidates get the chance learn about your company on a deeper level.  Here are some of the key elements to discuss with candidates during the interview process to maintain your brand as a top employer:
1. The company itself.
Talk about your company in a detailed way.  Its history, growth, triumphs, challenges overcome, culture, core values, competitive advantages, and plans for the future (with details on how you want to achieve those plans, and how the candidate could contribute).  A vision people can align with is important.  If the core values resonate with the candidate on a personal level, it's easy for them to envision being immersed in that environment.
2. The best things about working there.
Candidates want to know that it's a great place to work, and want to know that the person they're talking to truly believes it.  For that reason, interviews should be conducted by people who are not only in a position of authority, but are also ambassadors for the company/brand and embody what they stand for.
3. Hiring practices.
Discuss the hiring practices, and how the company has, does and will continue to hire the best people.  Good people want to work with good people, so provide some comfort in the fact that the candidate will have the ability to work with other top talent (which leads to challenge, growth, and inspiration).
4. Retention & turnover.
Retention is also important to discuss and factors in with the above.  If there isn't a lot of turnover because employees are loyal, happy, challenged, and being rewarded for good performance, talk about it and use real examples.  If there has been turnover, address it; speak to the real reasons why it's been happening, as well as what's being done to fix it.
5. The candidate's goals.
Ask about the candidate's goals and ambitions in a real, meaningful way (not just "where do you see yourself in 5 years?").  The best talent want to achieve specific things, be challenged, grow, evolve and broaden their skills and levels of responsibility (as well as their seniority and the level of compensation that goes with it).
To do that, they need to know there's a path for them if they're successful.  Talk about specific milestones to achieve, with timeframes, and what the growth opportunities are from there.  Use real examples of existing employees who have evolved with the company and where they are now.  The employer should position themselves as a meritocracy rather than a bureaucracy.  If the candidate does well, it will be recognized and rewarded, and there won't be too much red tape to delay that happening. Back that up by committing to regular, scheduled performance reviews.
6. How they will make a difference.
The employer should also have a good idea of what the candidate will be able to do for them.  Being a noted and important part in successful business and growth planning is very flattering.  They should know why their skills and experience are recognized and valued and how they'll be leveraged to contribute.  Employee engagement is absolutely key to a good work environment.  Engaged employees are loyal and perform at their best.  Involvement, commitment, and productivity are by-products of a highly engaged workforce.
7. Onboarding.
Discuss what the onboarding process looks like so the candidate understands that they will be given the right tools to succeed.  Who will act as a mentor for them, who will be there to answer questions while they're acclimating to the new environment, is there a specific training plan, and will they be given a chance to truly understand the processes used by the business?
The best talent in the market wants to align with the best, and need to understand why the employer should be a destination for them.  Unless the product or service is SO good that anyone would want to work there, employers need to ensure they're representing an environment that prides itself on engagement.
The interview process is often viewed as one sided (with the candidate simply being evaluated vs. their competition), but employers really need to understand that it's a two way street.  Top talent is interviewing the company too, as they'll likely be evaluating them vs. other employers.  As a company, you really need to ensure that the best people want to work there, and engaging some of the above points will help achieve that.
……………………………………….
Click here for more insights from our Toronto headhunters.  Also, learn more about Toronto Marketing Recruiter, Adrian Robinson, and connect with him on LinkedIn.
IQ PARTNERS is an Executive Search & Recruitment firm with offices in Toronto, Montreal, Vancouver, & Halifax. We help companies hire better, hire less & retain more. We have teams of specialist recruiters in Financial Services & Insurance, Marketing Communications & Media, Emerging Tech & Telecom, Consumer Goods & Retail, B2B & Industrial, Technology, Accounting & Finance, HR & Operations, Energy, Mining & Engineering, Life Sciences, and Construction, Property & Real Estate. IQ PARTNERS has its head office in Toronto and operates internationally via Aravati Global Search Network. Click here to view current job openings and to register with us.