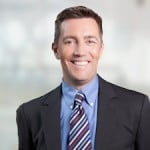 By Bruce Powell, Founder & Executive Recruiter
With so many search firms of all shapes and sizes out there (global or independent; retained or contingent), selecting a partner to help fill a critical vacancy can be challenging.  However, there are simple questions you can ask a potential recruitment partner to help ensure a successful search.
1. How well do you understand our business and our industry?
Your recruitment partner doesn't always need to be the expert in your industry that you are, but if you have to explain to them what your business does, that's a concern.  If they couldn't prepare to win your business, how diligent will they be throughout the search process?
Ideally the recruiter will have experience conducting searches within your industry or in the required functional area, but this is less critical if he or she can demonstrate an understanding of your industry and a rigor and discipline in search methodology.
2. Who will be executing the search?
Many companies turn to large global firms under the assumption that the firm's senior partner must have a large network of readily available candidates for your particular role.  Of course, most firms will do little to dispel this notion.
In truth, while the partner is sometimes involved, more often than not another recruiter within the firm manages the areas of the search life cycle that are most impactful, such as research, sourcing, outbound calling, screening and interviewing.
So it is imperative that you feel comfortable with the ability of the consultant doing the lion's share of the work.  The partner's job is to sell, so while he or she certainly has a vested interest in the outcome of the search (given that a satisfied client is often a repeat client), you can usually assume that the partner is spending less time on the execution of your search and more on driving new business.
3. How busy are you?
Ask the recruiter not only about their current project load, but also about the status of those projects.  If the people working on your search are all busy, it doesn't necessarily mean they can't execute your search effectively… but if most of their other searches are in the early stages it could mean you won't get out of the blocks as quickly as you might like.
4. How do you locate candidates?
Beware the recruitment firm that worships at the altar of the electronic database!  Often described as "best of breed" or "robust", every firm has a database, and for the most part it is populated by the same names as that of the firm down the road.  The database is not a point of differentiation.
Ask the firm, "What is your strategy if the right candidate is not in your database?"
A firm that is well prepared will be able to suggest a direct sourcing strategy that includes relevant industry penetration and a focus on specific companies.  It is called "headhunting" for a reason.  While the plethora of electronic and social media tools undoubtedly have their place in sourcing and hiring, the greatest value from a search partner comes from four areas:
1) The ability to understand your company and industry as a whole;
2) The ability to leverage a strong personal referral network;
3) The ability to sell to a potential candidate on the opportunity;
4) The ability to assess candidates effectively.
5. How will you sell the opportunity with our company to the market?
Beware the firm that simply repeats what can be found on your corporate website.  Yes, your search partner must have the basics in hand, including that which can be gleaned from a visit to www.yourcompany.com.
However, your partner should also insist you share with them how YOU would sell the opportunity to the right candidate.  It would be irresponsible of your recruiter to go to market with messaging that doesn't match yours.
Secondly, sometimes it's best not to sell at all (at first) but rather to ask good questions.  If your partner is employing a truly consultative approach to recruitment, he will spend ample time asking a (probably passive) candidate what elements of an opportunity would resonate with and entice them.  With the appropriate selling points in hand, your search partner will be better equipped to secure interest in the role.
6. How long will this take?
Yes, you (and those to whom you report) want it done quickly.  But don't fall in love with the promise of a fast search.  In fact, although you want this position filled yesterday, give credit to those recruitment firms that do not overpromise on speed.  If, as you should expect, your search partner is targeting high performing, employed, passive candidates, initial response time will be slower.
Considering the time needed for initial contact and allowing for screening, multiple rounds of interviews, reference checking, offer negotiation and notice period for resignation, it becomes clear why a quick search is often unrealistic.  When you are hiring someone who will hopefully spend 10-15 years with you, an extra week or so in the search process should be, with very few exceptions, fully acceptable.
Choosing the right recruitment partner can be tough given the number and variety of us in the marketplace, so keep these 6 questions in mind the next time you want to team up with the right headhunter on a critical search.
………………………………….
Click here for more IQ PARTNERS blogs on hiring a headhunter.
IQ PARTNERS is an Executive Search & Recruitment firm in Toronto. We help companies hire better, hire less & retain more. We have teams of specialist recruiters in Financial Services & Insurance, Marketing Communications & Media, Emerging Tech & Telecom, Consumer Goods & Retail, B2B & Industrial, Technology, Accounting & Finance, HR & Operations, Energy, Mining & Engineering, Life Sciences, and Construction, Property & Real Estate. IQ PARTNERS has its head office in Toronto and operates internationally via Aravati Global Search Network. Click here to view current job openings and to register with us.