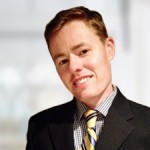 By Ross Campbell Toronto-Based Financial Recruiter
Whether you're a company looking to hire or a job seeker, working with a bad headhunter can definitely harm your reputation. In this post, we'll share 3 things to watch out for when dealing with a headhunter both as a company looking to hire as well as a job seeker and we'll suggest the right way to go about finding the right headhunter.
3 Things Companies Should Watch Out For When Dealing With a Headhunter
1. Professionalism and Industry Knowledge
Professionalism and understanding your company and industry is important when dealing with a headhunter. As a company, you want to align yourself with someone who's going to be an ambassador of your brand in the marketplace. A professional and knowledgeable recruiter will find the ideal candidates that match your brand and fit in with your company.
2. Honesty and Transparency
It's all about honesty and transparency. You want the recruiter you partner with to show you the good, the bad, and the ugly on a candidate. That's when your recruiter is being a true advisor and you've partnered with a business consultant who just happens to be in talent acquisition.
3. Does the Headhunter Have Your Best Interests in Mind?
As a client if you work with a bad or unethical headhunter, they probably won't have your best interests at heart, they may not be properly assessing candidates for you, and they won't be working as hard for you as they could be.
What We Suggest
We suggest to clients that you screen any executive search consultant you're considering working with for their experience, their credibility, their trustworthiness, and their specialization. If you partner with a company that will be a true ambassador of your brand, then it will only serve to boost your reputation.
At IQ PARTNERS, we're very careful about what clients we work with. We look for companies that can offer jobseekers the top three things they value the most:
A great opportunity
A great company
A great compensation
When those needs are met, we can go to the marketplace with a job opportunity that would genuinely interest passive candidates who are currently not searching as well as well-qualified candidates who are looking for the right fit. In fact, we poll candidates and ask them who they respect in the industry to make sure that we're working with the right clients.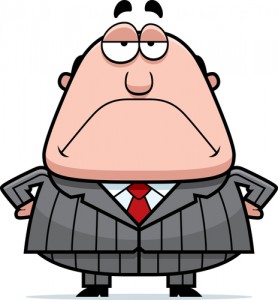 3 Things Job Seekers Should Watch Out for When Dealing With a Headhunter
1. Quality of Job Opportunities
For a jobseeker, if you're working with a bad recruiter, you're only going to be privy to the low-hanging fruit – the bad organizations with poor opportunities and bad compensation.
2. Ability to Properly Assess and Match Candidates
With a bad recruiter, you're also not going to be properly assessed and properly matched. They most likely wouldn't have your career aspirations at heart, but instead will just be trying to put a square peg in a round hole for a quick placement.
3. Can the Headhunter Help You Get the Job You Want?
Lastly, a number of companies won't hire certain recruiters. If you brand yourself under the wrong headhunter umbrella, you may be missing out on opportunities or not get the job because the client doesn't want to pay their fees.
What We Suggest
A good recruiter will tell you when they don't have a relationship with a company and will either offer to see if they can get you in there or suggest that you go in on your own.
For example the recruiter could say, "Here's the job opening and the guy to call. I don't know if he'd want to pay a recruiter's fee because you're not the right fit on paper, but if you go after it yourself you may have a better chance." That's acting in your best interests.
It's also important as a candidate to know where your resume is going. Get your recruiter to give you a list of all the companies your name is being submitted to. Because if any of those companies offer you a job within the next six months, the recruiter that submitted your resume is entitled to a fee and that's good for everyone.
Another benefit to using a recruiter is that they can save your business money. Check out our blog post to learn why recruiters will save your business money.
IQ PARTNERS is a Recruitment Agency with offices in Toronto, Montreal & Vancouver, We help companies hire better, hire less & retain more. Our recruiters specialize in Marketing, Communications, Consumer Goods & Services, Retail, Sales, Technology, Finance & Accounting, Financial Services, Life Sciences, HR & Operations, and Construction, Property & Real Estate. IQ PARTNERS has its head office in Toronto and operates internationally via Aravati Global Search Network. Click here to view current job openings. and to register with us.