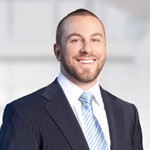 By Adrian Robinson, Toronto Marketing Recruiter 
It's easy to get stuck in your day to day routine and focused on the "must-do's" in your life. From work priorities to signing the kids up for soccer, we all do it, and it makes sense. But it's important to periodically take a step back from your routine and give yourself an employment check-up. If you don't, you can end up unhappy or off track in your career.
So, now that just over half the calendar year has gone by, you may be ready to start considering new opportunities. If you're wondering whether it's a good idea or something that should be put off, there are a few things you need to consider first.
5 Things To Consider Before Changing To A New Career
Should I stay or should I go? Make sure to consider these 5 questions from a Toronto headhunter before changing careers.
1. How happy are you in your current role?
2. Are you succeeding this year (have you had a proper evaluation/review yet)?
3. Is there continued growth potential for you in your company (and do you deserve it)?
4. How is the health of the overall business, and is the company on track in terms of what was established in the 2013 planning?
5. How is the overall company/team morale?
Did your answers get you thinking about making a change? There may be something better suited to your ambitions. Think about your "career wish list" (if you don't have one, that would be a good place to start), consider what may offer you more satisfaction in any of the categories you've established, and then start exploring what's out there.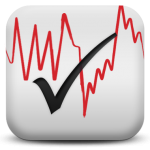 The Current Job Market
The good news is that the market is active. Despite global economic uncertainty, the Canadian job market is healthy. Canadian employers have added 250,000 new jobs in the past 12 months, and according to surveys, 48% of employers plan on hiring full time permanent employees before the end of the year.  Most of these are related to companies investing in areas that will strengthen their brand, assist in the acquisition of new customers, and be catalysts for innovative thinking.
What It Means For Your Career
With a strong job market comes a high demand for the very top talent. Employers will have to be diligently proactive to ensure they retain those considered "best in class" employees. If your employer isn't treating you like the superstar you think you are, there may be another company that is willing to. Consider having a few conversations with specialists in your field who have their finger on the pulse of the market place… Like a good recruiter.
Take a few minutes, step back from your pressing priorities, and give yourself a career pulse check. If you're happy and successful, and have growth potential in a healthy company with great morale, you're doing great; proceed. If not, we Canadians are fortunate to have options in a healthy job market, so consider exploring those options. For more headhunter tips check out our recent post for tips on summer job searching.
IQ PARTNERS is a Recruitment Agency with offices in Toronto, Montreal & Vancouver, We help companies hire better, hire less & retain more. Our recruiters specialize in Marketing, Communications, Consumer Goods & Services, Retail, Sales, Technology, Finance & Accounting, Financial Services, Life Sciences, HR & Operations, and Construction, Property & Real Estate. IQ PARTNERS has its head office in Toronto and operates internationally via Aravati Global Search Network. Click here to view current job openings and to register with us.