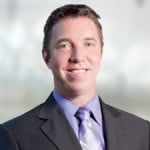 By Gary Hinde, Toronto Technology Recruiter
Dear Corporate Recruiter,
As an Agency Recruiter (headhunter), I/we am/are pleased to be chosen to assist you in your important search.  It is
 our aim to be able to partner with your company and truly become an extension of your function.  As Jim Collins says, "People are not your most important asset. The right people are."  As headhunters, our goal is to find you those right people who will reflect well on your function and within your company overall.
On confidentiality.
We promise to work within the search framework that you and I discussed at the outset of this search, and that we will not go ahead and contact other key stakeholders within your company unless you have specifically told us to.
On screening candidates.
When we go to market on your behalf, we promise to directly speak with every candidate that we send to your attention, and screen them thoroughly using a modified Topgrading interview style.  Sometimes you might receive candidate resumes directly or through another third party.  In this case, we promise to screen as diligently as we can.
We promise to accurately cover off salary/rate expectations, availability, location and any other determining factors about the candidate's suitability.  Only after we have the express permission of the candidate will we send their information through to your attention.
On selling your employer brand.
Lastly, we headhunters promise to sell the key function(s) of the job, to provide all relevant information about your 
company, and to answer any important questions, all to the best of our abilities.  We promise to be an advocate for your company during the interview process, all while being transparent and honest to all parties during every step of the process.
In return…
…We request that your internal process be equally as transparent.
On communication & follow-up.
We don't want to be a bother.  If weekly email works best, no problem.  Prefer daily phone calls?  You got it!  Either way, please let us know when we can expect feedback at all steps of the process and when you would like us to follow up with you.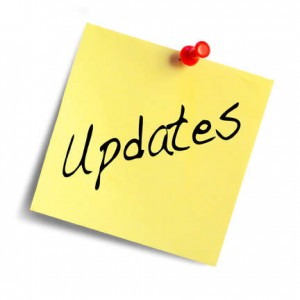 Further to that end, we understand that this search may not be exclusive to our agency, and that you may in fact be recruiting for it internally as well.  That's okay, too.  But please keep us advised of any important updates with regard to strong potential candidates not submitted through our firm.  That way we can amend our efforts accordingly and manage the correct message to all candidates.
On job specs.
Please be as explicit as possible with us upfront with regard to job requirements, salary expectations, timeline to hire, and other important qualifiers.  We promise to work within those parameters to the best of our abilities.
Those factors may change along the way, and it's no sweat – it happens all the time.  If there are changes or delays to the process once underway, please let us know at your earliest availability, and we will manage our process accordingly.
On reviews.
Lastly, please communicate with us directly about our service.  When there are areas in which we can improve, please be direct and let us know how we can better meet your expectations.  When you are happy with our service and/or we have exceeded your expectations, please also be direct… our success is your success.
We look forward to working with you and your firm on your important search(es) moving ahead. Let's get started!
Sincerely,
Agency Recruiter
…………………………………………
This is the first in a series of 'An Open Letter from a Headhunter' posts.  Up next will be 'An Open Letter to Hiring Managers'.  For more suggestions on how your business can maximize your relationship with a headhunter, check out our Dealing with a Headhunter blog section.  Also, learn more about Toronto Technology Recruiter Gary Hinde and connect with him on LinkedIn.
IQ PARTNERS is an Executive Search & Recruitment firm with offices in Toronto, Montreal, and Vancouver. We help companies hire better, hire less & retain more. We have teams of specialist recruiters in Financial Services & Insurance, Marketing Communications & Media, Emerging Tech & Telecom, Consumer Goods & Retail, B2B & Industrial, Technology, Accounting & Finance, HR & Operations, Energy, Mining & Engineering, Life Sciences, and Construction, Property & Real Estate. IQ PARTNERS has its head office in Toronto and operates internationally via Aravati Global Search Network. Click here to view current job openings and to register with us.