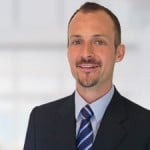 By Rhys Metler, Toronto Sales Recruiter
Hiring managers have lots of options when it comes to finding top quality talent.  You can leverage your personal network, employee referrals, social media (LinkedIn), online job boards, using HR, and of course… an excellent headhunter.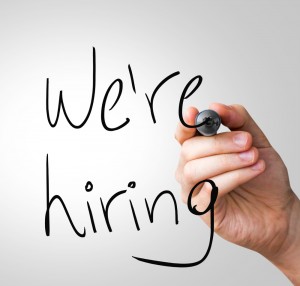 To help you decide, keep in mind that 2 things will never change:
1) The best candidates are not "looking" for a new career;
2) A poor hire is extremely costly to your organization.
… So you'll need to invest some resources, whether they be time or money.  Here are 3 points to consider when deciding, "should I hire a headhunter or just use HR?":
1. Market Expertise and Knowledge
The best headhunters have their fingers on the pulse of their specialist markets, and are often in the position of providing HR departments with deep insight into what is happening.  They know the available talent, where they are and how to reach them, salary ranges, current hiring complexities, and are able to advise on creative hiring alternatives.  A quality headhunter will act as a partner and collaborator, and will be your eyes and ears in the market.
2. Network Reach
The best candidates are hard to find.  They may be passive or they may be selective.  If they aren't responding to job advertisements, don't see themselves as part of your 'talent pool', or are too busy to search full-time then it's likely that HR will miss them.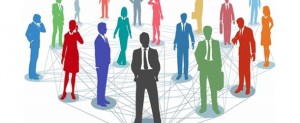 Alternatively, there's a strong chance that a good recruiter will know who they are and how to reach them, even if they aren't actively job searching.  Headhunters have many networks – each consultant, candidate, client, or collaborator they've worked with has the potential to help connect you to candidates who would be off the radar of an in-house HR team.
3. Resources (Time vs. Money)
HR hiring tends to focus on attracting applicants, whether they are responding to a posting, applying on spec, or through your website.  The majority of these people will not be good matches for the role and a lot of time will be invested in filtering, assessing, matching and communicating with them.  
Alternatively, using a headhunter should mean that you see only candidates – job seekers who have been pre-selected to match all the criteria that you are looking for and who are worthy of consideration and interview.
You may have noticed my argument has been skewed toward headhunters… and it's not just because I am one.  I have the utmost respect for HR professionals.  They handle a range functions that are vital for any business… but that's also the catch.  Because they have competing priorities for their resources, HR's focus on hiring simply can't be as deep as a specialized headhunter.
Whether you use a headhunter or HR, a great hire is going to cost you.  It makes sense, because great employees have arguably the greatest impact on your bottom line than any other business investment.  In the end, it's up to you where you want those hours / dollars spent, but if you ask me… a specialist, networked headhunter will give you more bang for your buck every time.
……………………………………
To learn more about hiring and working with headhunters, check out our Hiring a Headhunter blog category.  Also, learn more about Toronto Sales Recruiter, Rhys Metler, and connect with him on LinkedIn.
IQ PARTNERS is a Recruitment Agency with offices in Toronto, Montreal & Vancouver. We help companies hire better, hire less & retain more. We have teams of specialist recruiters in Financial Services & Insurance, Marketing Communications & Media, Emerging Tech & Telecom, Consumer Goods & Retail, B2B & Industrial, Technology, Accounting & Finance, HR & Operations, Energy, Mining & Engineering, Life Sciences, and Construction, Property & Real Estate. IQ PARTNERS has its head office in Toronto and operates internationally via Aravati Global Search Network. Click here to view current job openings and to register with us.