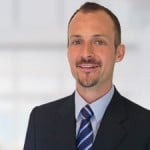 By Rhys Metler, Toronto Sales Recruiter
As the war for talent intensifies, employers continue to cook-up unique, eclectic, and sometimes outrageous ideas to attract top talent.  Between incentives like free food, foosball, signing bonuses and bacon wrapped cash, companies are getting creative with recruiting tactics to attract a star candidate.  Here are some hiring trends to consider, some to avoid, and a strategy to help you prioritize which are most important.
Avoid…
1. Absurd tactics.
LA-based mobile entertainment company, Scopely, offers the following to new recruits:
$11,000 signing bonus, in bacon wrapped cash

A year supply of beer

A custom made tuxedo

A spear gun

Cigars

Sex panther cologne

Beard grooming oil

An oil painting of him/herself

Source: Pando.com "Scopely snags Zynga GM Reed Shaffner as its new VP Product, rounding out an already stacked team".
Gimmicks and absurd hiring tactics are definitely good for PR, but they do not address the core motivators that the best candidates in the market seek.
2. Relying on perks.
Foosball, ping pong, free food, and dog friendly offices are all nice-to-haves but are not necessary to attract top talent.  While I cannot argue that these elements can create a fun company culture (and help with retention), they should not represent the spear tip of your recruitment strategy.  As presented below, studies on candidate attraction have shown that to move top candidates companies should focus on more tangible factors like flexibility and career advancement.
Adopt…
1. An internal mobility strategy.
Thirty-one percent of Canadians say that they would take a 5-10% pay cut for a position that offers more career advancement opportunities (source: Workopolis Canadian Job Seeker Survey, 2015).  Keep this in mind when going to market for candidates and integrate career advancement into your employer brand.  Mention in your job postings where this job may lead for successful candidates.  On your company's career page, include a first-hand story about the VP who worked his way up from the mailroom, for example.  Of course, make sure you can back this up with a solid internal mobility program.
2. Flexibility.
Top companies are increasingly implementing flexible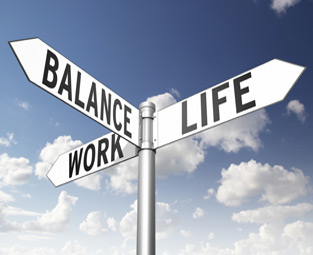 work options to attract talent… which makes sense given that it costs companies virtually nothing and increases job satisfaction, performance, and innovation.  In fact, eighty-two of the 'Fortune 100 Best Companies to Work For' offer telecommuting and remote work options.  Not to mention, employees with choices of when and where to work are 12% more satisfied with their jobs and report higher levels of performance and innovation (source: Gensler 2013 Workplace Study).
3. Opportunities to learn new skills and technologies.
Smart people want to be challenged. Thirty percent of Canadians list the potential to learn new skills as one of the key reasons to consider a new job (source: Careerbuilder Candidate Behaviour Report 2015).  Before going to market for a role, consider how you plan to invest in your new hire's training and development and how you'll communicate those opportunities to top candidates in the market.
When I was researching for this article, I found it interesting to see that money was not a top motivator in most studies.  In fact, I found that many candidates would take a pay cut if it could somehow improve their employment situation.  With that said, what is your organization doing right now to create opportunities for career advancement, flexibility, and development for your existing and potential employees?
……………………………………………..
Like this article? Check out Innovative Ways to Attract Talent.  Click here for more Hiring Trends, learn more about Sales Recruiter Rhys Metler, and connect with him on LinkedIn.
IQ PARTNERS is an Executive Search & Recruitment firm with offices in Toronto and Vancouver. We help companies hire better, hire less & retain more. We have teams of specialist recruiters in Financial Services & Insurance, Marketing Communications & Media, Emerging Tech & Telecom, Consumer Goods & Retail, B2B & Industrial, Technology, Accounting & Finance, HR & Operations, Mining & Engineering, Life Sciences, and Construction, Property & Real Estate. IQ PARTNERS has its head office in Toronto and operates internationally via Aravati Global Search Network. Click here to view current job openings and to register with us.