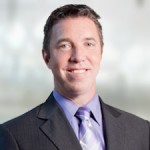 By Gary Hinde, Toronto Technology Recruiter
Headhunters can do a lot more for your company that just find the ideal candidates for you. Here are the five ways we can add value to your company and improve your organizational structure:
1. Provide an objective view and identify new solutions
Sometimes in business it's hard to see the forest for the trees. A good headhunter should be somebody who can provide counsel to you by taking an objective view of your overall organizational structure. As headhunters, we can suggest potential organizational solutions that could enhance how you utilize your talent pool. We may expose you to solutions you hadn't considered before or ones that we know are working successfully for other firms.


2. Suggest different infrastructure options
As a specialist in the IT world, I often get clients who are looking for a candidate – for example a .NET Developer – who can do some DBA work as well as a few other things. In essence, they're looking for 2 to 4 roles in one, which is going to be really tough to find someone can do all those skills well. One thing a headhunter can suggest is, "How much DBA do you really need? Maybe that is a part-time role you could hire someone 3 days a week for? This would free up budget and head count for a .NET Developer that has that other skill you're looking for." So we often come up with creative solutions to use your talent budget more effectively.
3. Save your business money
Working with a good headhunter is usually the most cost-effective way to hire better. Recruiters bring professional process, industry insight, and an objective perspective to the hiring table. Process and a wider recruitment net guarantee you better hiring results. Ultimately, there is nothing more costly than hiring the wrong person, and the right headhunting partner will help you avoid that… and guarantee their results. Outsourcing your hiring to a recruiter allows your employees to stay focused on their core tasks – time that is better spent on the activities that generate profits for the company.
4. Utilize recruiters as an extension of your HR department
At IQ PARTNERS, we just launched a new business AugmentHR. Essentially, it's HR On-Demand – a flexible offering that provides our clients with access to HR consulting on an as-needed basis. Our solutions are customized to your short, mid, or long-term needs. Maybe you don't have an HR department or you have additional needs for recruitment or other HR assistance. Our HR specialists can work with you, either on or off-site to deliver results.
5. Clarify and refine job descriptions
A good headhunter can help you fine tune job descriptions and determine specifically what certain roles should be doing versus what they may currently be doing. When I go in to discuss a job brief with a client, I always ask, "What are the 3 must-have skills and what are the 3 nice-to-have skills that you want in this candidate?" Nobody hits 100% usually, but if they match the 3 must-haves and score 1 out of the 3 on the second criteria, they're going to be in the 90% good fit category.
For more suggestions on now your business can maximize your relationship with a headhunter, check out our Dealing with a Headhunter section.
IQ PARTNERS is a Recruitment Agency with offices in Toronto, Montreal, Vancouver, & Halifax. We help companies hire better, hire less & retain more. We have teams of specialist recruiters in Financial Services & Insurance, Marketing Communications & Media, Emerging Tech & Telecom, Consumer Goods & Retail, B2B & Industrial, Technology, Accounting & Finance, HR & Operations, Energy, Mining & Engineering, Life Sciences, and Construction, Property & Real Estate. IQ PARTNERS has its head office in Toronto and operates internationally via Aravati Global Search Network. Click here to view current job openings and to register with us.