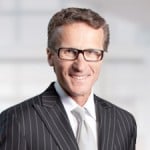 By Randy Quarin, Toronto Communications & Technology Recruiter
Not all headhunters are created equal. While many of them are extremely competent and trustworthy, there are unfortunately always a few rotten apples rolling around. What's even more unfortunate for you as a candidate is when you unknowingly engage one of the bad ones as your recruiter.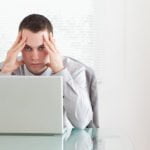 If you know what to look for however, it's easier to weed out the bad recruiters.
Here are 11 characteristics of the bad recruiter you hope you never meet.
They contact you seemingly out of the blue, you've never heard of them, and you can't find out much about their company online.
They ask for your resume with the promise of a job – and then nothing ever comes of it. Perhaps there was no job in the first place and it was just a fishing mission to build their database.
They try to set you up with companies that are not well regarded in the industry for any number of reasons.
They suggest employers or positions that aren't on your radar because they aren't even close to what you're looking for.
They don't appear to understand the industry, the company or the position they are presenting to you
They ask you to lie about your qualifications.
They push you to take a position without helping you ensure it's the right fit for you.
They want to charge you a fee.
They are in contact with you initially and then disappear and don't respond to your phone calls or emails.
They place you in a job and once you've stayed there long enough for them to collect (and keep) their fee, they try to poach you out of there and place you in another company.
They over promise and under deliver – or don't deliver at all.
IQ PARTNERS is an Executive Search & Recruitment firm with offices in Toronto, Montreal, and Vancouver. We help companies hire better, hire less & retain more. We have teams of specialist recruiters in Financial Services & Insurance, Marketing Communications & Media, Emerging Tech & Telecom, Consumer Goods & Retail, B2B & Industrial, Technology, Accounting & Finance, HR & Operations, Energy, Mining & Engineering, Life Sciences, and Construction, Property & Real Estate. IQ PARTNERS has its head office in Toronto and operates internationally via Aravati Global Search Network. Click here to view current job openings and to register with us.