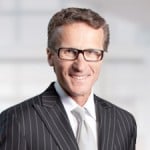 By Randy Quarin, Co-Founder & Emerging Technology Recruiter
As a headhunter, I often have A+ candidates who have gone all the way through the interview process with a client, only to have to turn them down in the final stages – an often heartbreaking but necessary evil in the hiring process.  My message to hiring managers and HR professionals is this: the way you go about letting someone down matters!
For anyone who has ever been turned down for an opportunity with a vague explanation like, "we're going in another direction", it can absolutely leave a sour taste in a candidate's mouth, and jeopardize the opportunity to build a strong, ongoing relationship…
"What 'direction'? Where did I fall short?"
Remember that what the candidate goes on to share about their experience can help or hurt your company's brand, as well as your own professional brand.  So, instead of using the "we're going in another direction" approach, try these 4 tips to turn down a candidate so you both benefit from the experience: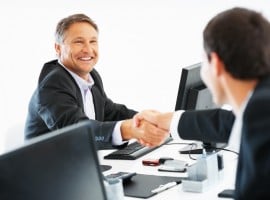 1. Be timely.  
Best practice, and the courteous thing to do, is to offer feedback as soon as you have it.  If you know that you will not re-visit a certain professional's candidacy, turn them off the process as soon as you can and allow them to move on to exploring other opportunities.  Most candidates appreciate honesty and candour, and don't want to be led on in a process any further than their candidacy remains real and viable.  Candidates will appreciate you doing the right thing here – and they will be more likely remain open to hearing from you again in the future.
2. Deliver the bad news specifically and honestly.
My personal rule of thumb is to deliver the message in a phone conversation, not email.  Be honest and specific in your message and focus on their areas of strength while offering constructive feedback and coaching at the same time.
Candidates, more often than not, are receptive and open to feedback, so long as it is constructive and personalized.  Start with their strong points and highlight what you really liked about their candidacy, their experience, personality, approach, and style.  Candidates also want to know what the gaps were in their experience, or if they weren't perceived as being the right cultural fit for the team.  Whatever the case, be honest and specific when you offer feedback.
3. Keep the networking spirit alive.
When it comes to top talent, be a broker of introductions within your professional network – you just never know where the introductions may lead.  Leverage your network for the benefit of others.  Be a giver – because chances are, when you are a giver, someone else out there is being a matcher for you.  Where it makes sense, introduce them to your fellow colleagues in HR.
For example, say you've had to turn down a top notch Insurance professional.  They were a great candidate, but lost out to someone who was a slightly better culture fit with your company.  Take a few minutes to send their profile to a colleague at another company, where the culture fit may be a better match.
For more insight on the spirit of reciprocity in business, read Adam Grant's book, Give and Take: A Revolutionary Approach To Success.
4.  Be a career coach (when appropriate).
When appropriate, you can take it a step further and actually provide career coaching and advice in the spirit of mentorship.  If you feel a candidate is open to being taken in a different direction based on the relationship you've developed and the things you've picked up on, feel free to plant the seeds.
I'll give you an example.  I met with a senior HR generalist, and I noticed during our interview that he really lit up when he spoke about certain parts of his job (coaching and mentorship of his team).  In the end he didn't get the HR job he was going for, but I mentioned what I had noticed, and suggested several career / life coaching certifications to look into.  I also connected him with people within my network who have taken some of the same certifications.  He is now a certified career counsellor and much more professionally fulfilled.
Turning someone down for a job is never a comfortable experience for either party, but when done well, both sides can benefit.  Remember to offer feedback as soon as you have it, pick up the phone, stay specific and honest, keep your network in mind, and offer career guidance when appropriate.  In the business world, and in life, what goes around comes around, and your best bet is to always treat people well.
……………………………
For more tips on hiring better, check out our Headhunter Insights blog category.  Learn more about Toronto Recruiter Randy Quarin and connect with him on LinkedIn.
IQ PARTNERS is a Recruitment Agency with offices in Toronto, Montreal, and Vancouver. We help companies hire better, hire less & retain more. We have teams of specialist recruiters in Financial Services & Insurance, Marketing Communications & Media, Emerging Tech & Telecom, Consumer Goods & Retail, B2B & Industrial, Technology, Accounting & Finance, HR & Operations, Energy, Mining & Engineering, Life Sciences, and Construction, Property & Real Estate. IQ PARTNERS has its head office in Toronto and operates internationally via Aravati Global Search Network. Click here to view current job openings and to register with us.