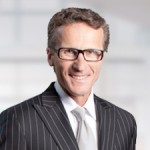 10 Questions & Answers by Senior Partner, Randy Quarin
IQ PARTNERS would like you to get to know some of our recruiters.  Each month we ask one of them the same 10 questions about their lives, the headhunting business, and what you should know as a talent seeker or candidate in the current job market.  This month, meet Toronto-based Senior Recruiter and Co-founder of IQ PARTNERS, Randy Quarin.
1. What's the first or "oddest" job you ever had?
I was lucky enough to have a lot of first jobs; I washed my dad's construction trucks, had a paper route, and worked in a grocery store for 8 years.  I learned early that hard work really does pay off.  My oddest job was as a DJ in university – it was fun and I was like a rock star on campus.
2. Who are your heroes in business?
My dad (with my mom's support).  He and my uncle ran a construction company called Quarin Brothers for 30 years.  In the same vein, my heroes are every small business person who has an idea, empties his/her wallet, and gives their soul into building something.
3. How do you think the recruiting business could be improved?
Well… you can't regulate the recruiting business, so I think recruiters themselves should make sure to only recruit in a space they understand and in which they like the types of people they are recruiting.
4. What's your secret in connecting smart people and great companies?
It all has to do with motivation.  I look to really understand why people make decisions.  If you understand their motivation you will have a better idea if a job makes sense for them to consider.
5. If you could only ask clients one question when getting a recruiting brief, what would it be?
If I only got one question, it would be the same question I'd want to be asked: what is your company's real point of difference, "why you"?  Because if we are out there in the market on their behalf, and all jobs sound alike after a while (sales job, marketing job, production job) it's really going to come down to the company – why this company instead of where I am now?
5. What question should every candidate ask when a headhunter calls?
How well do you know the client and what do you need to know about me to carry this conversation forward?  Otherwise we could be talking for 30 minutes about the details of the job and find out at the 29th minute that, for example, you make double the salary that the job is offering.
6. What trait do you most like to see in a job-seeker?
To be clear and concise with their intentions.  For example, I like when job-seekers tell me upfront if they really have no interest or intention to move forward with a role, rather than going through to interview stage just to check it out or explore options.
7. What's the funniest thing you've ever seen in an interview or on a resume (no names please)?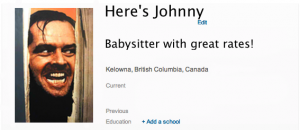 Out of ALL the LinkedIn pictures I've seen, the ones I still don't understand are…
The "who's who?" where there are multiple people in the frame.

The "ghost arm" where the person has an arm around them.

The "party animal" where they're in a party atmosphere looking less than professional.
8.  What's the one quality companies should look for when hiring a headhunter?
That they truly understand their clients' business and that they can truly commit to a process and result.
10. What is your idea of perfect happiness?
I have too many good things in my life to want perfection, so I will leave it just the way it is.
…………………………………………
Get to know more of our recruiters by checking out our Meet the Headhunter blog category.  Also, learn more about Senior Toronto Recruiter Randy Quarin, and connect with him on LinkedIn.
IQ PARTNERS is an Executive Search & Recruitment firm with offices in Toronto, Montreal, and Vancouver. We help companies hire better, hire less & retain more. We have teams of specialist recruiters in Financial Services & Insurance, Marketing Communications & Media, Emerging Tech & Telecom, Consumer Goods & Retail, B2B & Industrial, Technology, Accounting & Finance, HR & Operations, Energy, Mining & Engineering, Life Sciences, and Construction, Property & Real Estate. IQ PARTNERS has its head office in Toronto and operates internationally via Aravati Global Search Network. Click here to view current job openings and to register with us.