Every company needs strong leadership. From the executive branch down, there needs to be strong leaders to help guide the direction of the organization. The great leaders make it look easy. But being a great leader is challenging, especially for people who are not natural leaders.
"It doesn't matter if you are running a business, managing a team, or teaching a class—leadership skills are important. Some people seem to be born knowing what to do to inspire and lead people, but for most of us it doesn't come that naturally," says executive leadership coach, Lolly Daskal.
"Luckily for us, leadership isn't a magical gift but a set of skills that you can acquire and practice. It may come more easily to some than to others, but it's within reach of all of us. You just have to want it, be willing to work and dare to take a risk," she adds.
8 Quick and Effective Ways You Can Be a Better Leader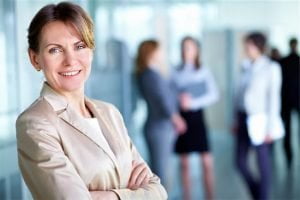 Toronto recruiters list some quick and effective ways to improve your leadership skills:
1. Be Self-aware
Every leader has their strengths and weaknesses. Understanding your shortcomings can help you continually improve.
2. Become a Great Coach/Mentor
Knowing how to support your team is vital. Provide your employees with the support they need, and give each person specific coaching, attention and feedback to help them be successful.
3. Get Mentored
There is always room for improvement. Great leaders understand the importance and impact of role coaching and mentoring. Ask for help when needed.
4. Be a Great Communicator
Be a great speaker. Maintain an open line of communication with your team. But more importantly, be a great listener. Be open to hearing new ideas, find ways to generate feedback and maintain an open conversation with all members of the organization.
5. Be Part Of the Team
Be an active member of the team. Be visible, talk with your employees, and be willing to get your hands dirty when the time calls for it.
6. Offer Praise
Make it a point to praise others for their time and effort. Let others know you appreciate what they do.
7. Trust Others
Avoid micromanaging your team. If they are getting the job done, give them their freedom.
8. Hold People Accountable
Don't let people get away with not doing what is expected of them. Make people responsible for their actions, including yourself.
More Insightful Blog Posts From Toronto Recruiters
6 Ideas to Make Your Workplace More Inclusive
Hiring an Executive Director? Look for These Must Have Traits
Hire Wisdom: 7 Tips to Improve the Recruiter / Hiring Manager Relationship
---
IQ PARTNERS is an Executive Search & Recruitment firm supporting clients across the country. We help companies hire better, hire less & retain more. We have specialist teams of recruiters in Executive Search / Board & C-Suite, Technology, Media, Digital & Marketing, Accounting & Finance, Financial Services & Insurance, Cannabis, Startup, Data Science, Consumer, eCommerce & Retail, Operations & HR, Manufacturing, Supply Chain & Engineering, Legal & Professional Services, Pharmaceutical & Life Sciences, Non-Profit & Sustainability, and Sales. IQ PARTNERS has its head office in Toronto and operates internationally via Aravati Global Search Network. Click here to view current job openings and to register with us.