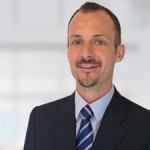 10 Questions & Answers by Rhys Metler, Toronto Sales Recruiter
IQ PARTNERS would like you to get to know some of our recruiters.  Each month we ask one of them the same 10 questions about their lives, the headhunting business, and what you should know as a talent seeker or candidate in the current job market.  This month, meet Toronto-based Sales Recruiter, Rhys Metler.
1. What's the first job or "oddest" you ever had?
My first job was also my first sales job, doing subscription sales and a paper route for the Brampton Guardian and Toronto Sun.  They would pay us for new customer acquisition, so I would go door to door asking people if they wanted to subscribe.  That was my first foray into sales, and it toughened me up pretty quickly.
My oddest job was as an Order Picker for Martin Brower (McDonald's distribution centre) for two summers during school.  It was a great job for a student, but they were ten hour shifts in the freezer stacking boxes of chicken nuggets and burger patties on pallets, and my steel toed boots would freeze my feet.
2. Who are your heroes in business?
First, the late Earl Nightingale, he's the dean of personal development and understanding how your mind works.  Also Napoleon Hill, who wrote the book, Think and Grow Rich, whose whole concept is "whatever the mind can conceive and believe, the mind can achieve".  Bob Proctor is another hero, and he's essentially a newer version of those guys.
Jim Collins is someone who was introduced to me by Bruce Powell.  Bruce talks about Jim a lot, and his book, Good to Great.  The two main things I picked up from that book, and 2 of the reasons I'm having success right now are:
The hedgehog concept, which is about picking the one thing you can be the best in the world and focusing all your attention on it rather than trying to be everything to everybody.
The second thing was the flywheel concept, so the idea of pushing this big heavy flywheel, and when you first start pushing it's almost impossible to move, but with each rotation it gets easier to push, and eventually you don't have to push it anymore, it's all momentum.  I feel like I did that in the spring, started pushing really hard on new business, and am reaping the rewards now.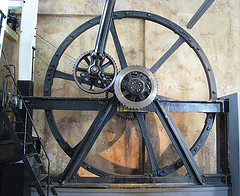 3. How do you think the recruiting business could be improved?
We all need to ask better questions – recruiters, clients, and candidates.  If we ask better questions, we'll get better answers.
4. What's your secret in connecting smart people and great companies?
This goes back to the hedgehog concept – You must know your specialization inside out and deliver on your promises.  I'm a new business, cold calling sales person, and I focus all my energy on recruiting the same type of candidate profile.  I have a deep understanding of my specialization and a successful track record of head hunting top performing sales people.  This is why organizations trust me to help build their sales teams.
5. If you could only ask clients one question when getting a recruiting brief, what would it be?
Can you tell me about your best people and why they are so good?  I think every client would like a full team of people they consider to be top performers, and as recruiters we should aspire to finding those people for them.
6. What question should every candidate ask when a headhunter calls?
Why did the client choose you and your recruitment agency to manage this search?  For example, if I'm a sales person and a recruiter calls me and they know nothing about sales and they've just been given this piece of business along with four other recruitment agencies, I'm likely not going to get too involved in that.  If it's a recruiter who is highly specialized, who knows my business, who knows my type of background, and who has used a sniper rifle scope to find me and select me for that role, I think that conversation would be much more important to me.
7. What trait do you most like to see in a job-seeker?
Honesty.  Someone who will tell the truth about why things did or didn't work at a certain company.  It goes back to asking better questions; even though sales people are generally good at selling themselves, the numbers don't lie.  I ask them about their performance and numbers, or what their current or most recent boss would say about them.  If they start selling me, dancing around the question, or their answers don't match up throughout the interview, I know there is some dishonesty happening.
8. What's the funniest thing you've ever seen in an interview or on a resume (no names please)?
I had a candidate come to my office one day dressed as Elvis head-to-toe and asked to meet with me.  He brought a boom box and performed a song as Elvis, then pitched me.  He was serious, he had his resume with him and was looking for a job in sales at my company… and I did interview him.  He didn't get the job but I really admire him for doing something different and having some guts.
9. What's the one quality companies should look for when hiring a headhunter?
Track record.  Can the headhunter back up their pitch?  If they can prove they've hired for that particular type of role or industry, they have the background and really understand your business, that's what you should be hiring for.  If they don't understand your business there is a very low probability that the search is going to be successful for you.
10. What is your idea of perfect happiness?
Anytime that I am with my wife, son and daughter… I am perfectly happy.
……………..
Get to know more of our recruiters by checking out our Meet the Headhunter blog category.  Also, learn more about Toronto Sales Recruiter, Rhys Metler, and connect with him on LinkedIn.
IQ PARTNERS is a Recruitment Agency with offices in Toronto, Montreal & Vancouver. We help companies hire better, hire less & retain more. We have teams of specialist recruiters in Financial Services & Insurance, Marketing Communications & Media, Emerging Tech & Telecom, Consumer Goods & Retail, B2B & Industrial, Technology, Accounting & Finance, HR & Operations, Energy, Mining & Engineering, Life Sciences, and Construction, Property & Real Estate. IQ PARTNERS has its head office in Toronto and operates internationally via Aravati Global Search Network. Click here to view current job openings and to register with us.