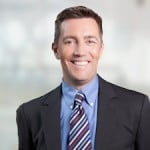 By Bruce Powell, Founder & Executive Recruiter
The goal of every job interview is to differentiate yourself from every other candidate and stand out as exceptional. Here are 9 examples of what not to say during your interview that will help you rise above the crowd.
 1.        "I don't have any weaknesses."
You can almost always expect to be asked to outline a weakness or an area of improvement, so make sure you have an answer prepared. No one is perfect, and not having a response to this question either makes you look unprepared or over-confident, neither leaving a good lasting impression on potential employers.
2.        "My weakness is I'm a perfectionist."
Never say "I'm a perfectionist" or "I work too hard." This is a common response that people love to give knowing it is a strength as well as a weakness. What they don't know is, because it's so common, it comes across as fake and disingenuous.
Instead, outline a weakness that is real but not a quality that is central to the job that you're interviewing for. For example, if you're in accounting you could say "I work a lot on SAP, however I'd like to get more exposure using other types of software." This shows that you are eager to learn and improve your skills.
If you're in a customer-facing role you could say "I'm not bilingual however I'd love to learn another language as I know that would help in this field." It's also a good answer as it's a weakness, but probably not a requirement for the role.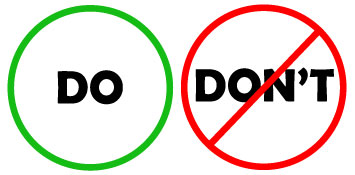 3.        "I don't know."
When asked what your career goals are, be prepared with an answer, even if you're not sure. This question almost always comes up and saying you don't know sounds like you're not thinking ahead and lack focus in your career.  In fact, try not to say "I don't know" at any point during your interview. Practicing questions and answers beforehand with a friend or family member is a great idea to help you prepare.
 4.        "In five years, I'd like to be doing your job."
If asked where you see yourself in five years, don't tell the employer you'd like their job. It can come off as threatening or over-confident. Besides, why would they want to hire someone that's hot on their heels? A better response is to not personalize your reply, such as "In five years, I'd like to be in a management position."
 5.         "I'm a great team player."
If you truly are a great team player, it's not enough to just say this; you have to differentiate yourself by proving it with an example. E.g. "I'm a great team player because I work very closely with a group of five on a daily basis. We've accomplished projects such as _____, _____, and _____."
 6.        "How much does this job pay?"
Questions about salary, being able to work from home, vacation time and sick pay are all important ones to ask, but not in the first interview. You need to remember that when you're interviewing, especially the first time you meet someone, you're selling yourself. All of your responses are a representation of who you are as a person and you don't want the employer to question your motivation or work ethic. Hopefully these questions will be answered for you without you having to ask, but if not then you should wait until further along in the hiring process.
7.        "My last boss was a total jerk."
Saying anything negative about previous employers is a huge mistake. Interviewers are going to side with your previous manager and assume that you were difficult to manage, so it will work against you … even if the boss or the company really was terrible. Plus mentioning it sets a negative tone for the interview, which is definitely not what you're trying to accomplish.
If you're working with a recruiter, don't bad mouth your boss to them either. Think of your meeting with a recruiter as a first round interview.  What you say in this interview is just as important as what you say in the real interview.
 8.        "You look great."
Avoid making any comment that can come off as flirtatious, no matter how attractive the interviewer. This is not the time or the place to try and be flattering on a personal level.
 9.        "I don't have any questions."
At the end of the interview, this is your chance to ask questions. Remember, you are assessing them as much as they are assessing you. Is this a company you want to work for? Try to have at least 3 questions ready to ask. It shows you're interested and you've done your research. If you don't have any questions, it leaves the impression you aren't really interested in the position/company, and are disengaged in the process.  This alone can be reason enough for a company to not hire you. They want to hire people that want to be there, so show them that!
Sometimes your questions will all be answered during the interview process. Try to have other ones ready that you're confident won't be answered. You could also ask questions specifically related to your interviewer. For example, "What is your favourite part of working for this company?" or "What do you see being the most challenging aspect of this position?"
Remember, the goal of every interview is to stand out from other candidates and to present yourself in the most positive light. Being well prepared for potential interview questions and avoiding some of these common mistakes will increase your likelihood of getting the job you want.
………………………..
For other helpful job search tips for candidates, check out our "Headhunter Insights" section.
IQ PARTNERS is a Recruitment Agency with offices in Toronto, Montreal, and Vancouver. We help companies hire better, hire less & retain more. We have teams of specialist recruiters in Financial Services & Insurance, Marketing Communications & Media, Emerging Tech & Telecom, Consumer Goods & Retail, B2B & Industrial, Technology, Accounting & Finance, HR & Operations, Energy, Mining & Engineering, Life Sciences, and Construction, Property & Real Estate. IQ PARTNERS has its head office in Toronto and operates internationally via Aravati Global Search Network. Click here to view current job openings and to register with us.