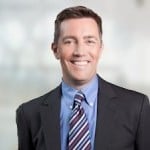 By Bruce Powell, Toronto Recruiter & Founding Partner
At IQ PARTNERS, we're no different than anyone else; we were rookies in business once ourselves. And, like every other person starting out, we had very little knowledge of recruiters and what to say to them when they called. Over time, and with the help of some good mentors, we learned how headhunters can have a profound & positive impact on our career and that building a trusting and helpful relationship with the good ones opened up new, more rewarding avenues.
Now, as recruiters ourselves with hundreds of years of collective experience, we want to help you learn how to best work with headhunters so you can enjoy a rich and rewarding career. We recently we gathered our team of top Toronto recruiters and asked them what you should – and should not say – when headhunters start to call. Here's some of their quick tips:
Don't say…
"Sorry. I don't talk to recruiters."
Do say…
"I'm always open to networking and to learning more." Only a small fraction of jobs are posted publicly and some of the best opportunities out there come only via headhunters.
Don't say…
"I'm happy in my job. Don't call me, I'll call you."
Do say…
"I'm pretty happy right now but let me understand the opportunity first and why you think I might be a good fit."
Don't say…
"I'm too busy to talk right now." And abruptly end the call.
Do say…
"You caught me at a bad time. Could we arrange a time to talk later?" And do it.
Don't…
whisper.
Do say…
"I can't talk right now. Let me call you back at a time that works." (Note: A good recruiter will ask 'Can you speak freely?' right up front.)
Don't say…
"Let's not waste anyone's time; what's this job worth?"
Do say…
"Tell me more about it. I'm always interested in new opportunities." You don't want to qualify yourself initially on a salary level. If it's what you want, the money will come.
Don't say…
"I'm busy. Just email me the brief."
Do say…
"Tell me a bit about the opportunity. And here's my private home email you can send the brief to."
Don't say…
"Do you know who I am? How did you find me?"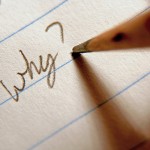 Do say…
"Why are you interested in me?" and "Did someone refer me?" Not only does this screen out the type of recruiter who's just blindly cold-calling but it also helps you understand what qualities you possess that are appealing.
Don't…
Be eating your lunch or typing while you're talking.
Do…
Be professional on the phone and give them your attention. A good recruiter has done his homework and targeted you specifically for a reason.
Don't Say…
"It sounds intriguing but I'm happy in my job. Maybe…um…I'll think about it."
Do Say…
If you are interested. But don't go into sales mode. Ask more questions to determine whether it's a good match.
Don't Say…
"That's not for me. Ciao!"
Do Say…
"It doesn't sound like a perfect fit for me but maybe I can think of someone for you." It's okay to quickly to the point if it's not right for you but remember; it's a long career and you have a chance here to potentially build a powerful, new relationship.
We hope this helps you next time opportunity rings.
If you have any questions about what to say – or how to deal with headhunters overall – don't hesitate to comment or drop us a note.  We founded IQ PARTNERS on the belief that this business could be done better.
IQ PARTNERS is an Executive Search & Recruitment firm with offices in Toronto, Montreal, and Vancouver. We help companies hire better, hire less & retain more. We have teams of specialist recruiters in Financial Services & Insurance, Marketing Communications & Media, Emerging Tech & Telecom, Consumer Goods & Retail, B2B & Industrial, Technology, Accounting & Finance, HR & Operations, Energy, Mining & Engineering, Life Sciences, and Construction, Property & Real Estate. IQ PARTNERS has its head office in Toronto and operates internationally via Aravati Global Search Network. Click here to view current job openings and to register with us.