There are many myths and misconceptions about accounting careers, public accounting in particular. People tend to think accounting is boring, but this couldn't be further from the truth. Public accounting offers a wide variety of career opportunities.
"If you asked most people 'what does an accountant do?' they'd say something about crunching numbers all day. While it's true that public accountants do work with numbers a lot, that's far from the only skills they gain — and the long-term career options are surprisingly versatile," says Jong Eun Jong in an article from Vanderbilt University Owen Graduate School of Management.
According to Toronto accounting recruiters, here are some of the top myths about public accounting that are NOT true:
Myth #1: Public Accounting Is ONLY About Crunching Numbers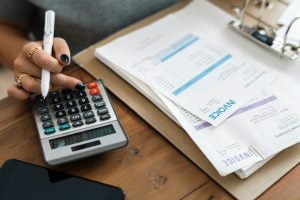 This is perhaps the biggest myth about working as a public accountant. Yes, you will work with numbers and math is a requirement for the job, but it's not the only thing you do. You won't be confined to your office desk and work through file after file, calculating tax returns.
The reality is you spend a great deal of your time engaging with, meeting, and working with clients. You not only need to help them with their accounting, you need to understand their business and build trusting relationships. Often, you'll work onsite at your client's location.
Also, as your career advances, your role will evolve, and you will be afforded opportunities to do more within the accounting business – accounting management, business strategizing, client recruiting and retention, and much more.
Myth #2: Public Accounting Is Boring
Many accounting roles get the boring label. Sure, there are parts of an accountant's job that can be repetitive and less than thrilling. But this is the case with every job. What many people fail to realize is your role and career opportunities can expand greatly as you take on more senior roles. You move away from crunching numbers to taking on more strategic endeavors. As a public accountant, you'll learn all aspects of how to run an accounting firm, which can lead to opportunities in business development in the future.
Myth #3: Career Options Are Limited
Public accountants are NOT limited to working in the same type of role. Once you gain enough experience, you have a number of career paths to consider. You can work with a firm in a director role, work toward becoming a CFO, start your own business, or you can take on new challenges in the corporate or banking industry.
More Accounting Career Tips From Toronto Recruiters
Are You Ready to Take the Next Step in Your Finance Career? 4 Things to Consider
3 Insider Tips for Landing Your Ideal Job in the Finance Industry
Employee Quit Rates Are on the Rise. How to Avoid Losing Good Employees
---
IQ PARTNERS is an Executive Search & Recruitment firm supporting clients across the country. We help companies hire better, hire less & retain more. We have specialist teams of recruiters in Executive Search / Board & C-Suite, Technology, Media, Digital & Marketing, Accounting & Finance, Financial Services & Insurance, Cannabis, Startup, Data Science, Consumer, eCommerce & Retail, Operations & HR, Manufacturing, Supply Chain & Engineering, Legal & Professional Services, Pharmaceutical & Life Sciences, Non-Profit & Sustainability, and Sales. IQ PARTNERS has its head office in Toronto and operates internationally via Aravati Global Search Network. Click here to view current job openings and to register with us.