Hiring is challenging. Finding the right candidate is difficult. With so much happening in your company, it can be easy to overlook important parts of the hiring process. Companies often get so caught up with trying to fill the open position and moving forward that they fail to address the bigger picture when hiring. You just want to find someone and get the hiring process over with. We get it. But it's important to think beyond hiring for the specific role and take a more holistic approach.
3 Tips to Hire Better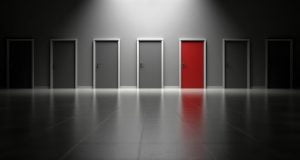 When you hire better, you strengthen your company. Here are 3 important tips from Toronto recruiters to factor into your hiring strategy:
1. Hire to Address a Weakness
Every company has weaknesses. Do you know what your weaknesses are? What are the areas you'd like to improve? Which skills do you need to add? Hiring is an effective way to quickly address your shortcomings. Filling your skill and knowledge gaps is one of the best ways to improve your company now and for the future. Look for someone who brings something new and unique to your company when assessing candidates. Consider candidates who have a different perspective, will challenge the status quo and can bring some new creative energy to the team.
2. Hire for the Right Fit
Think beyond the fit for the role when hiring. You absolutely want to hire someone who can do the job, but they should also suit the larger organizational goal. Look for candidates who don't just fit your company culture, but make it better. Find people who will have a positive impact and increase the effectiveness of the people they will work with.
3. Consider the Entire Team
Think about the whole team when hiring, not just the role you need to fill. All strong teams have great leaders, but they also have people who fill particular roles. Look for candidates who can play a specific part on your team to make it more complete. Not everyone is going to be a team leader. You need executors and specialists as well. Think about the entire team picture when hiring.
Get More Tips From Toronto Headhunters to Hire Better
There is always room to improve your recruiting methods. Check out these hiring tips from Toronto recruiters to gain more invaluable insights and hire better:
5 Tricks to Keep Job Interviews on Track
You've Made a Poor Hiring Decision, What Next? 4 Ways to Handle a Bad Hire
4 Signs You Have Made a Bad Hiring Decision
---
IQ PARTNERS is an Executive Search & Recruitment firm supporting clients across the country. We help companies hire better, hire less & retain more. We have specialist teams of recruiters in Executive Search / Board & C-Suite, Technology, Media, Digital & Marketing, Accounting & Finance, Financial Services & Insurance, Cannabis, Startup, Data Science, Consumer, eCommerce & Retail, Operations & HR, Manufacturing, Supply Chain & Engineering, Legal & Professional Services, Pharmaceutical & Life Sciences, Non-Profit & Sustainability, and Sales. IQ PARTNERS has its head office in Toronto and operates internationally via Aravati Global Search Network. Click here to view current job openings and to register with us.