If you think you don't have a hiring bias, think again. Hiring bias is one of the many things that can have a negative impact on your recruiting practices. As Toronto recruiters, we also know what makes it most challenging is we all have it to some degree, but most of us may not be even aware of our biases.
Unconscious bias affects your approach to hiring, the type of questions you ask, the resumes you prefer and all other decisions you make when comparing candidates. This is why it's so important to have a diverse recruitment team.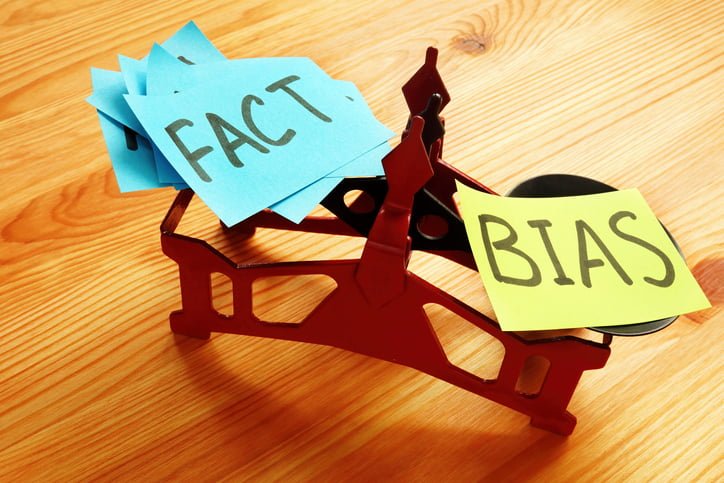 Here are four examples of how prevalent hiring bias can be in organizations.
1. Objective Hiring Training Study Proves Men Still Preferred
A Yale University study found that both male and female scientists who had taken a training course on how to hire objectively failed to hire objectively. The results found they still preferred to hire men over women, viewed them as more skilled, and were willing to offer about $4000 more per year in salary. The participants of the study were bewildered by the study results. They were surprised to find their bias was completely unconscious.
2. White Sounding Names Get More Interview Requests
A 2003 study by UChicago and MIT tested the difference a name had on job interview opportunities. The researchers submitted 5000 identical resumes to jobs in the Chicago and Boston area. They used random names that were stereotypically white or African American. The applicants with the white-sounding names received an astounding 50% more job interview requests.
3. CEOs Are Disproportionately Taller
In Malcolm Gladwell's book Blink, it reveals that most CEOs are over 6 feet tall. He found that 58% of the CEOs of Fortune 500 companies are over 6 feet tall. What is so odd about this stat? Only 14.5% of men are over 6 feet tall. Other studies suggest a man's perceived attractiveness increases with height. Looks and appearance are an unconscious bias.
4. Gender Bias
A study done by Princeton and Harvard researchers sought to test if there is a gender bias toward men. They found that when symphonies started to hold blind auditions for musicians, the results of the auditions changed dramatically. Female musicians were immediately 50% more likely to make it to the next round of the audition process.
It is important to pay attention to how we think when we aren't thinking. In other words, we need to be wary of subconscious decisions that can potentially have a negative impact on day-to-day operations. Diversifying your social network can likely prevent learned biases such as these. When it comes to hiring, consider using a recruiter to help avoid resume and gender bias.
Read More About Hiring Bias on Our Blog
Are You Guilty of Hiring Bias?
7 Ways Your Hiring Practices Could Be Discriminatory (Even If You Don't Know It)
5 Reasons Why You Should Consider Collaborative Hiring to Hire Better
IQ PARTNERS is an Executive Search & Recruitment firm supporting clients across the country. We help companies hire better, hire less & retain more. We have specialist teams of recruiters in Executive Search / Board & C-Suite, Technology, Media, Digital & Marketing, Accounting & Finance, Financial Services & Insurance, Cannabis, Startup, Data Science, Consumer, eCommerce & Retail, Operations & HR, Manufacturing, Supply Chain & Engineering, Legal & Professional Services, Pharmaceutical & Life Sciences, Non-Profit & Sustainability, and Sales. IQ PARTNERS has its head office in Toronto. Click here to view current job openings and to register with us.