The client-headhunter relationship can be an advantageous career-spanning partnership but as most of us know, it doesn't always go that way.  The difference?  As any marriage counsellor would say, the key to any quality relationship is communication.
The same is true in our business, where the best predictor of the outcome of a search and the level of trust is the quantity and quality of communication between client and headhunter.  For anyone who might find themselves working with a recruiting partner, here are 4 things to keep in mind to effectively communicate with a headhunter.
1. "Deep Dive" Initial Job Brief
A good headhunter will insist on a detailed, in-depth initial job brief.  This is where together you will go over not only the job requirements and ideal candidate, but also the company's culture, environment, and goals.  Whenever possible, meet in person; show the headhunter around your office so they can see and experience the culture first hand.
Your headhunter will walk you through the brief and touch on specifics that include the past, present, and future of the role.
Past – Why is the role open? Is it a new position? What happened to the last person in the role?
Present – What are the specific deliverables for the role? What do you expect out of this individual in year one?
Future –What will this role going to look like in 2 years? Is there a well-detailed career trajectory in place for high-achievers?
As a client, all you need to do is provide the time to meet and have the answers to the above questions.  Through the job brief you will get clarity on the role and confidence that your recruiter has the same.  Taking the time to answer the headhunter's "deep dive" questions accurately will give them everything they need to get started.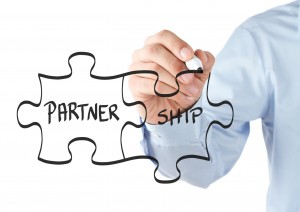 2. Fully Debrief on Every Candidate Submittal or Interview
Throughout the entire process, make sure feedback is given on every candidate that's being reviewed.  Try to provide as much detail as possible, so rather than "I didn't like him/her", try to explain why exactly they weren't a good fit.  This allows us to re-direct and laser in on exactly who you're looking for, rather than spinning our wheels trying to guess what you didn't like about him/her and taking more time than required to find the right fit.  The more open and transparent the conversation, the better the result will be at the end.
3. Keep the Communication Flowing
Further to the point above, we know people get busy and your time is incredibly valuable. However, taking time and making yourself available for a call can really make or break a search.  Allow your headhunter the ability to connect with you for a few minutes several times a week to touch base and maintain a consistent flow of information.  That way everyone is on the same page when it comes to status, candidate success, obstacles, and allows for discussion on any changes that need to be made throughout the process.
4. Continuous Refinement of Search Parameters
After seeing a few candidates, the parameters of the search may change, and that's okay.  Perhaps after meeting with a few candidates you realized you require someone more senior, or need to split the role and hire two people; any number of things can happen.  We know your needs may shift as the search goes on, just remember to talk those things through with your headhunter so we can also shift our approach and find you exactly who you're looking for in the quickest amount of time possible.
Great people make great companies, and working with a recruiting partner to find those great people can really take a business to the next level.  Make sure to get the most out of the relationship by following the 4 tips to effective communication with a headhunter; a deep initial job brief, full debriefs on every candidate, keep the communication flowing, and continuously refine the search parameters.
To learn more about working with headhunters, check out our Dealing with a Headhunter blog category.
IQ PARTNERS is a Recruitment Agency with offices in Toronto, Montreal, Vancouver, & Halifax. We help companies hire better, hire less & retain more. We have teams of specialist recruiters in Financial Services & Insurance, Marketing Communications & Media, Emerging Tech & Telecom, Consumer Goods & Retail, B2B & Industrial, Technology, Accounting & Finance, HR & Operations, Energy, Mining & Engineering, Life Sciences, and Construction, Property & Real Estate. IQ PARTNERS has its head office in Toronto and operates internationally via Aravati Global Search Network. Click here to view current job openings and to register with us.